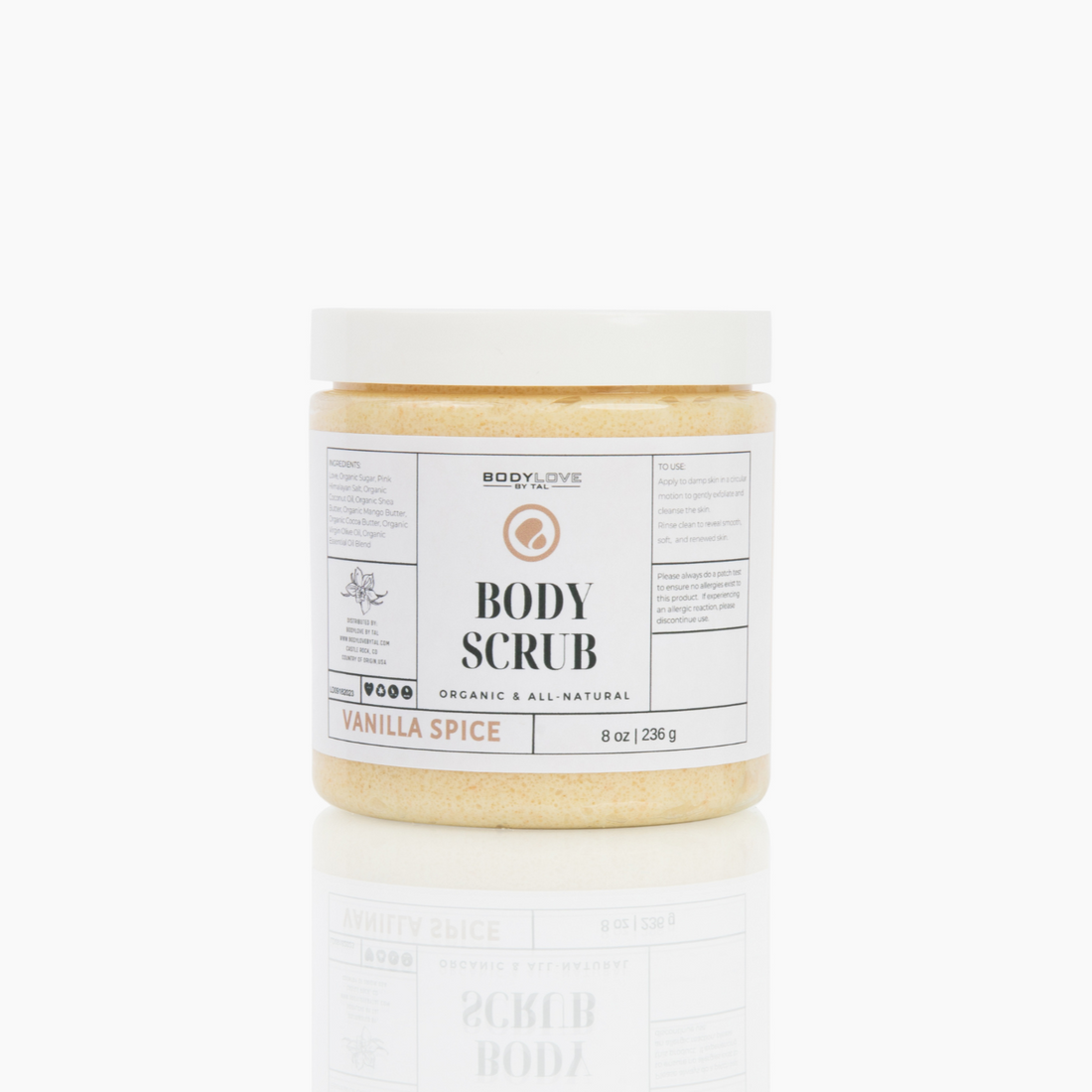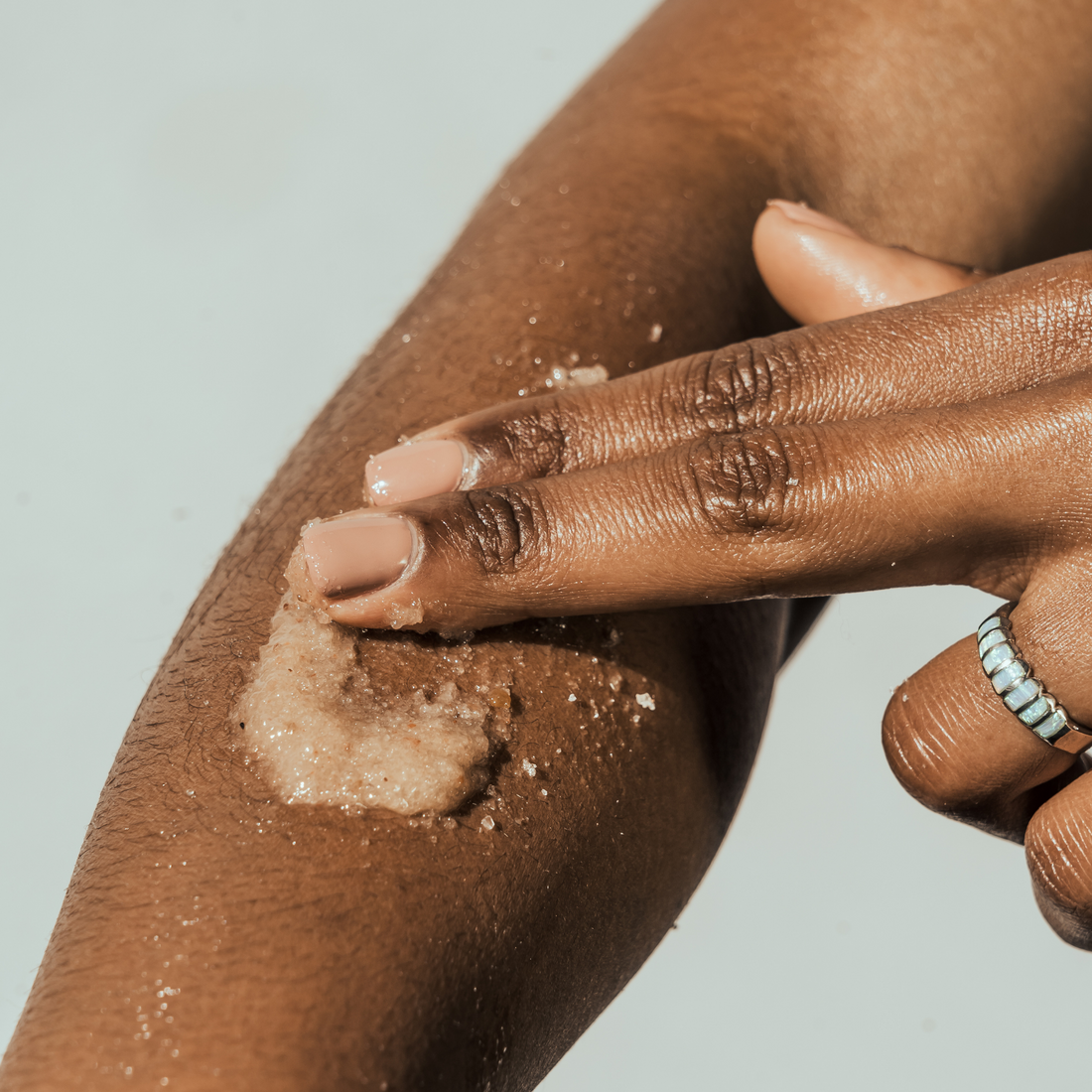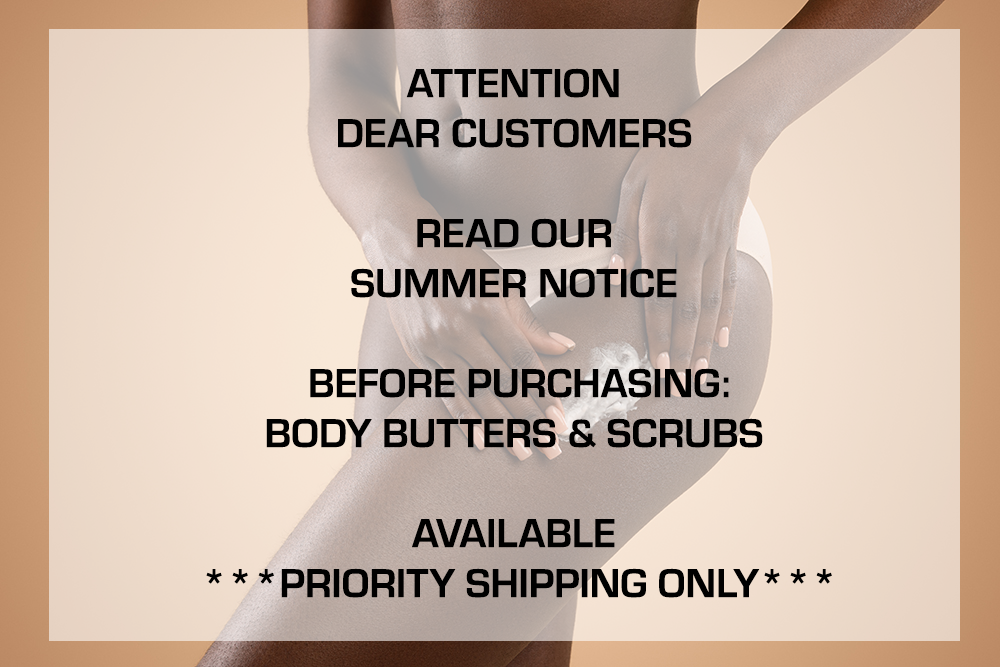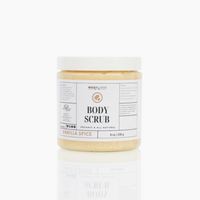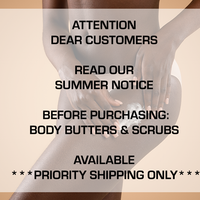 Dear Customers,
PLEASE READ BEFORE PURCHASE
Summer Notice – Body Love by Tal
 SUMMER NOTICE! WHAT TO DO IN CASE OF MELTING PRODUCTS? BODY BUTTERS & SCRUBS | AVAILABLE PRIORITY SHIPPING ONLY | 2-3 DAYS |
Say goodbye to dry, ashy skin...forever! Exfoliate and cleanse away dead, dull, dry skin with our creamy Whipped Body Scrub. Formulated to be cleansing, moisturizing and gentle on all skin types. You'll feel soft and fully-moisturized straight away. For best results, follow with our
Whipped Body Butter
.
Apply to damp skin in a circular motion to gently exfoliate and cleanse the skin. Rinse clean to reveal smooth, soft, and renewed skin.
Love, Organic Sugar, Himalayan Sea Salt, Organic Coconut Oil, Organic Shea Butter, Organic Virgin Olive Oil, African Black Soap, Essential Oil of Choice.
• Available in 8 oz. and 16 oz. glass jars
• Vegan & Cruelty-Free
• Made with 100% Love
Wild Citrus:
• GRAPEFRUIT has a positive effect on the lymphatic system, which plays a role in your skins detoxification mechanism improving circulation, allergies, cellulite, and fluid retention. Improves mental fatigue, headaches, mood booster, great for hangovers.
• LEMON has many cleansing, purifying, and invigorating properties, which makes it on one of the most versatile of all essential oils. Promotes a positive mood.
• SWEET ORANGE is most commonly known for its wonderful uplifting and calming scent.

LAVENDER (BEST SELLER!) is said to have a calming effect on the mind, enhancing mood and helping to reduce agitation. It can be used to improve skin disorders such as acne, wrinkles, eczema, cuts, burns, and sunburns because it improves the formation of scar tissue.

PEPPERMINT has a calming, softening, toning and anti-inflammatory effects on the skin. Mood booster, enhance alertness, relieves upset tummy. Bug repellent.