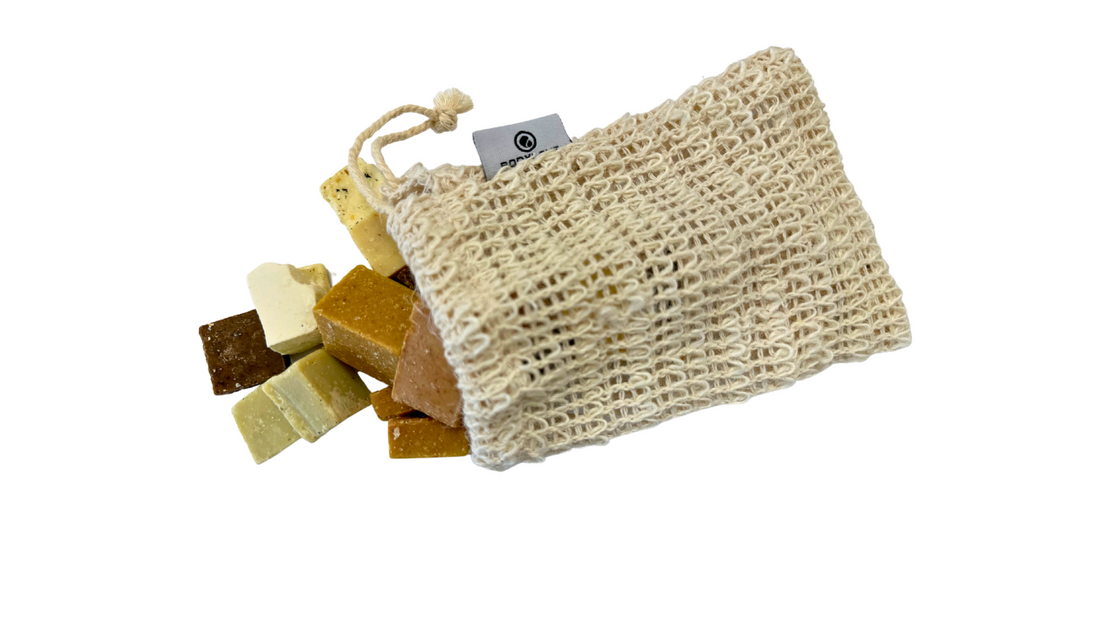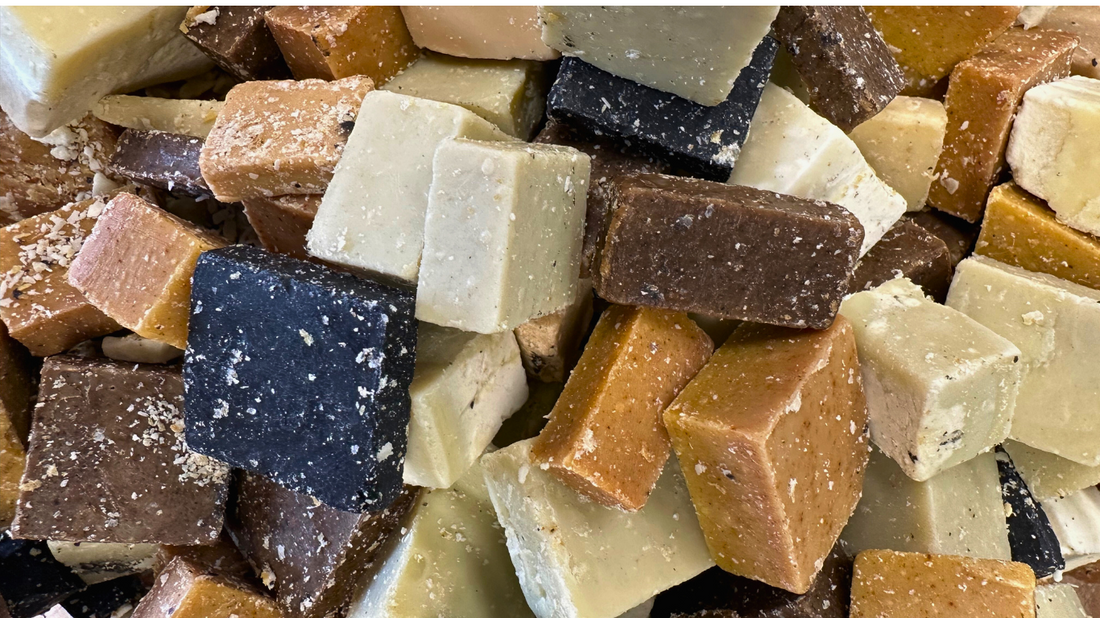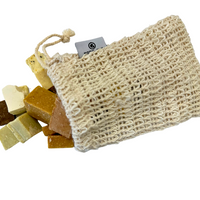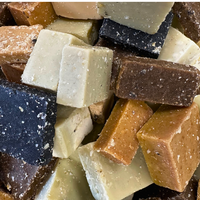 Embrace the beauty of sustainability with BodyLove by Tal's Zero Waste Soap Scraps. We are committed to minimizing waste and maximizing the benefits of our handmade soaps. These soap scraps are the remnants and trimmings from our soap-making process, carefully repurposed to create a unique and eco-friendly bathing experience.

Each Zero Waste Soap Scrap is a colorful medley of soap pieces, blending different scents, colors, and textures. They may vary in size and shape, adding a touch of whimsy and charm to your daily self-care routine. By utilizing these scraps, we ensure that no soap goes to waste, allowing us to contribute to a healthier planet.

These scraps are versatile and can be used in various ways. You can combine them to create your own unique blend, making each bathing experience a delightful surprise. They are also perfect for travel or guest use. Simply place a few soap scraps in a soap saver bag or wrap them in a washcloth to enjoy a sustainable and waste-free cleanse wherever you go.
Our Zero Waste Soap Scraps are created with the same high-quality, organic ingredients as our full-sized soaps. They are infused with nourishing oils and natural botanicals, providing a gentle and effective cleansing experience. The soap scraps produce a luxurious lather, leaving your skin feeling refreshed, moisturized, and pampered.

Join us in our mission to reduce waste and cherish the beauty of sustainability with BodyLove by Tal's Zero Waste Soap Scraps. Indulge in a conscious bathing ritual while treating your skin and the environment with love and care.
• 1 oz
• Vegan & Cruelty-Free
• Hand-Made in small batches with 100% Love
Infused with the goodness of cold-pressed olive oil, this soap is rich in antioxidants and vitamins, which help to moisturize and rejuvenate your skin. Olive oil has been cherished for centuries for its exceptional hydrating properties, leaving your skin feeling soft, supple, and radiant.

The addition of shea butter brings an extra layer of indulgence to this soap. Shea butter is renowned for its deep moisturizing and healing properties. It helps to soothe and nourish the skin, leaving it deeply hydrated and visibly smoother.

Castor oil, known for its emollient and antibacterial properties, further enhances the benefits of this soap. It helps to cleanse and purify the skin, while also providing a gentle and luxurious lather.

Together, these organic ingredients create a harmonious blend that promotes skin health and vitality. This soap is ideal for all skin types, including sensitive and dry skin, as it gently cleanses without stripping away the skin's natural moisture.