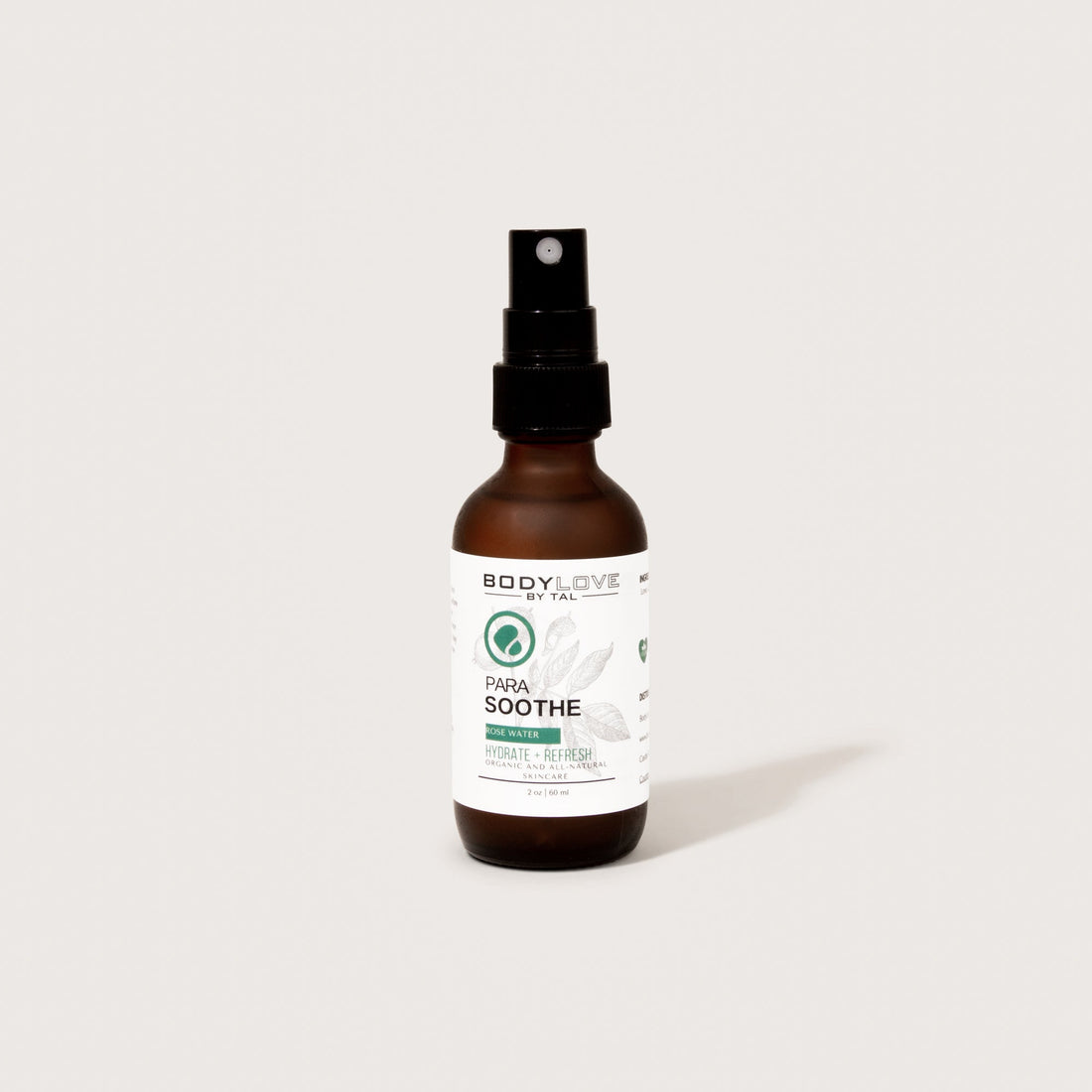 When doing a parasite cleanse, our bodies can experience die-off symptoms which can cause nasty reactions like acne, rashes, itchiness, skin sores, and eczema. Tackle these reactions naturally with our ParaSoothe Rose Water Toner - specifically created help soothe these die-off symptoms externally. The herbs used in this Toner are anti-microbial, anti-bacterial, anti-fungal, and best of all - all natural!
Note: We recommend starting with the ParaSoothe Kit and ordering single products as you run out. The products work together in unison!
Use toner after washing your face with oil cleanser, and before using ParaSoothe Face + Body Oil. Close eyes and spritz on face or apply with cotton ball. If you want to go green and skip the cotton pad, you can also spray toner into the palms of your hands and then press them into your face.
Love, Organic Rose Hydrosol.
• 2 oz. (60ml) glass bottle with spray nozzle for easy application
• Vegan & Cruelty-Free
• Made with 100% Love