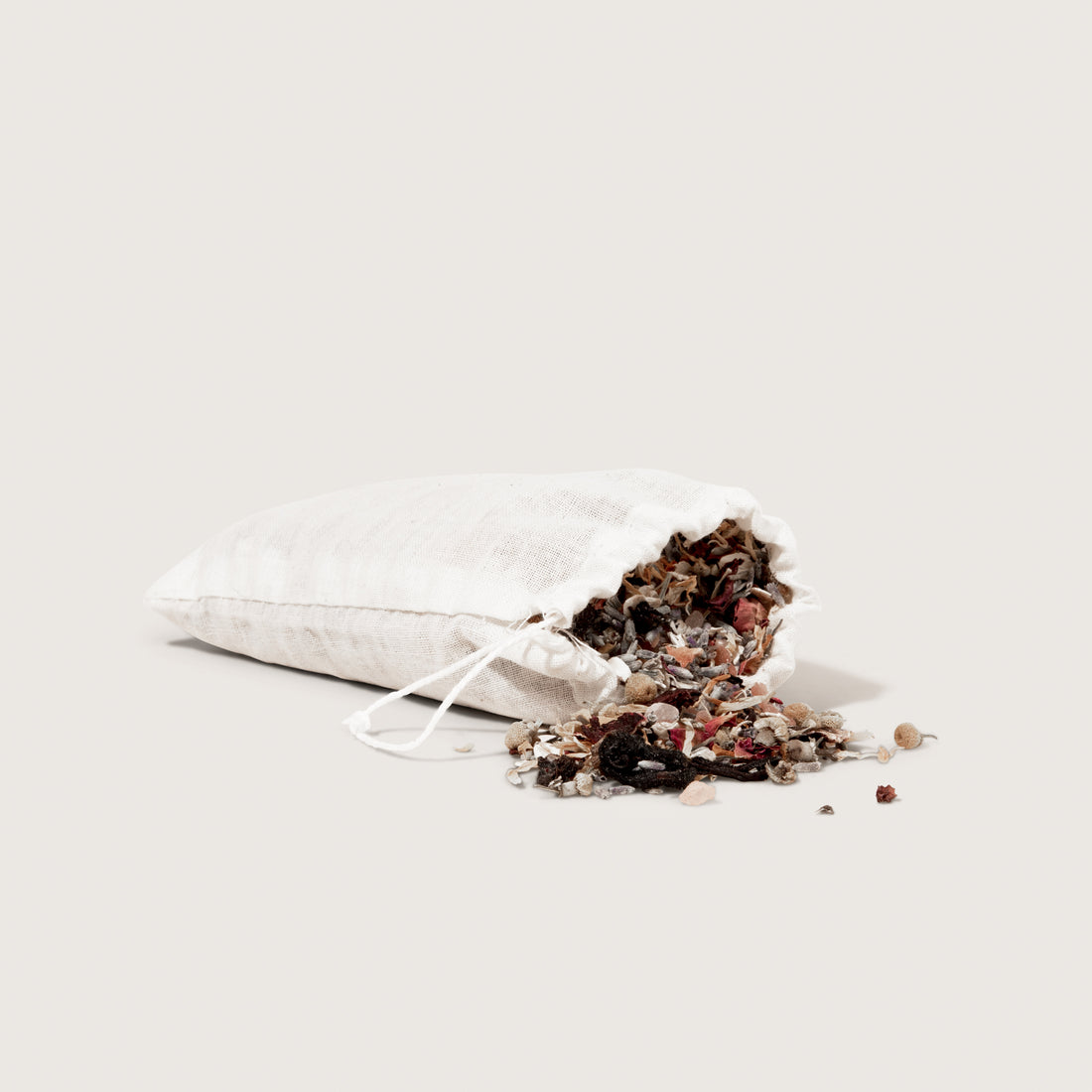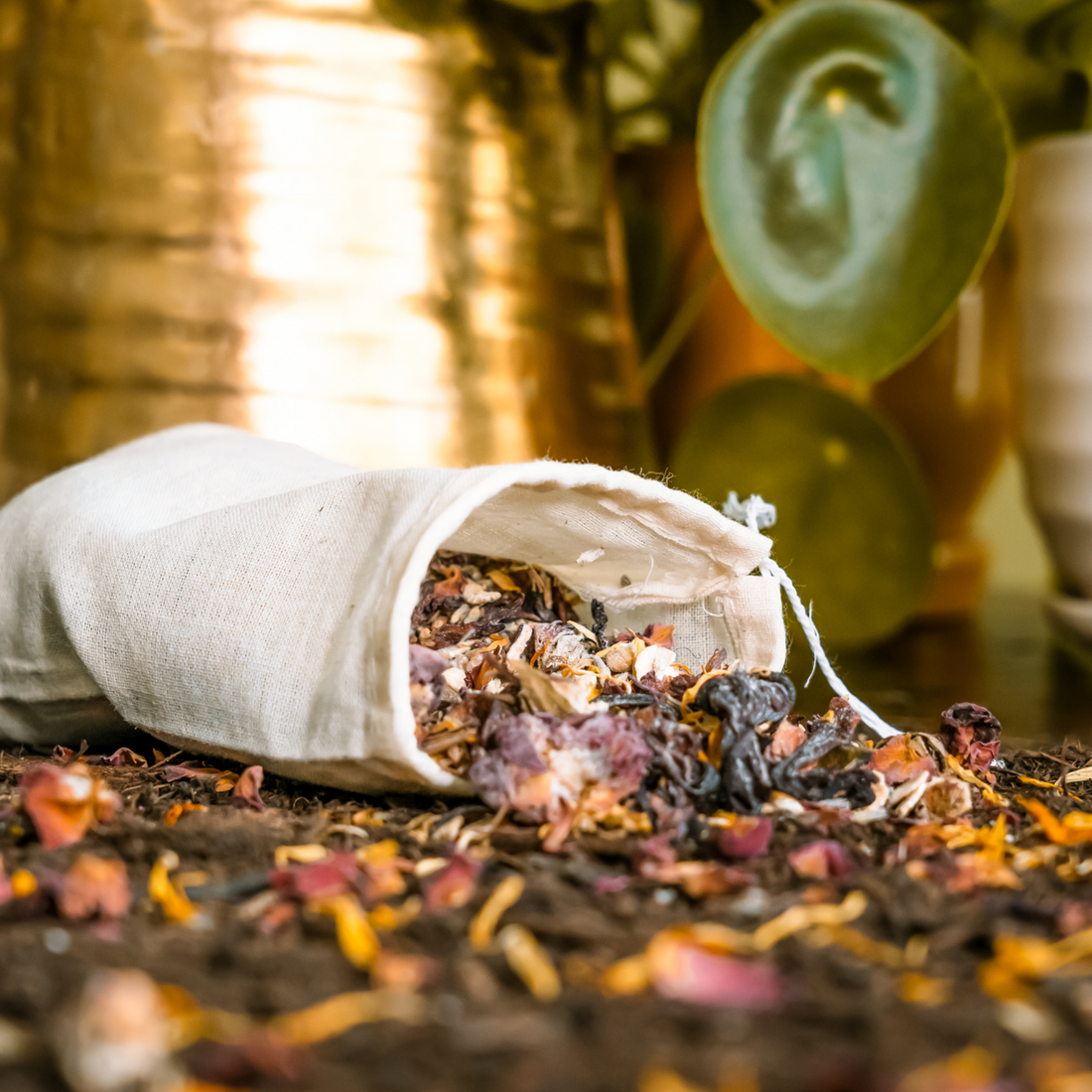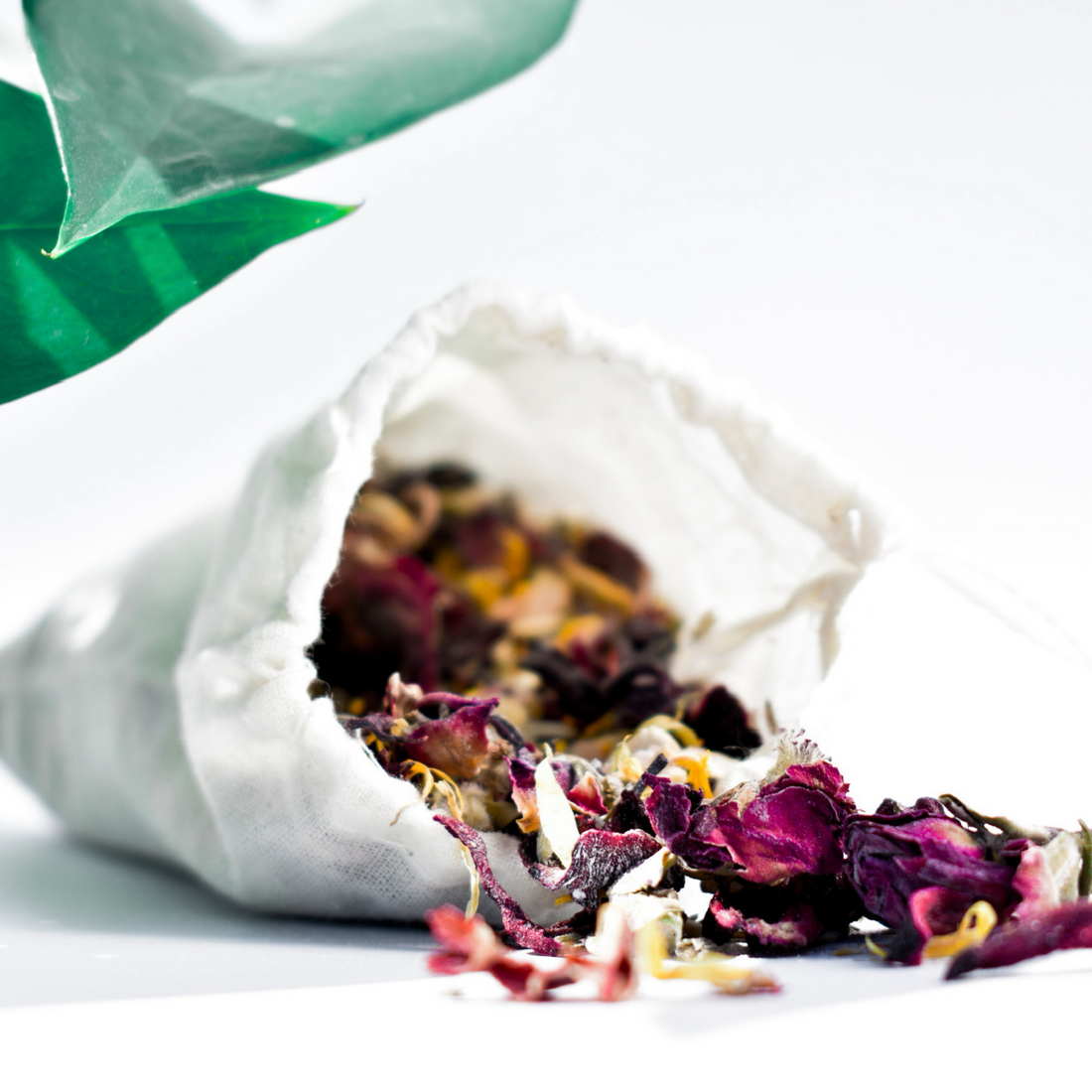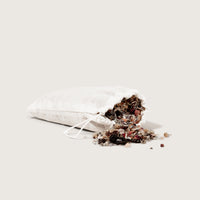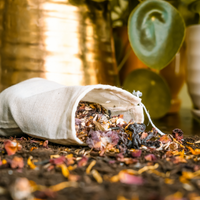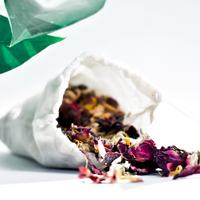 Bath + Foot Soak | Herbal
Bathing is an ancient therapeutic practice called "balneotherapy." Baths are used by Ayurvedic healers to maintain health and promote circulation. Ancient cultures prescribed therapeutic bathing rituals to promote overall wellness and calm the skin - our body's largest organ. Herbal tea baths relieve tension, soothe aching muscles and joints, stimulate circulation, and is even said to chase away a cold. Great for conditions such as eczema, psoriasis, and other skin conditions. Our unique blend of organic herbs enhance the natural healing and soothing effects of baths.
To use BodyLove by Tal Herbal Bath and Foot Soak, simply add the desired amount to reusable muslin tea bag, warm water in your bathtub or foot basin. Immerse yourself in the fragrant herbal-infused water and let the soothing properties take effect. Whether you're looking to unwind after a long day or simply treat yourself to a little self-care, this bath and foot soak is the perfect addition to your relaxation routine. Up to 3 uses. Hang to dry.
Love, Organic Calendula Flowers, Organic Hibiscus Flowers, Organic Lavender Flowers, Organic Rose Flowers, Pink Himalayan Salt, Organic Oatmeal
• Can be reused for up to 3 baths
• Vegan & Cruelty-Free
• Made with 100% Love
BodyLove by Tal Herbal Bath and Foot Soak is a luxurious self-care product designed to provide a rejuvenating and indulgent experience for your body and feet. Made with a blend of high-quality herbs and natural ingredients, this bath and foot soak is carefully crafted to nourish and pamper your skin while promoting relaxation and stress relief.

The blend of aromatic herbs and essential oils in BodyLove by Tal helps create a soothing atmosphere, allowing you to unwind and escape from the pressures of daily life. The carefully selected herbs work together to promote circulation, soothe tired muscles, and soften the skin, leaving you feeling refreshed and revitalized.

Indulge in the tranquility of BodyLove by Tal Herbal Bath and Foot Soak and let the blend of herbs and natural ingredients envelop your senses, leaving you with a renewed sense of well-being and body love.