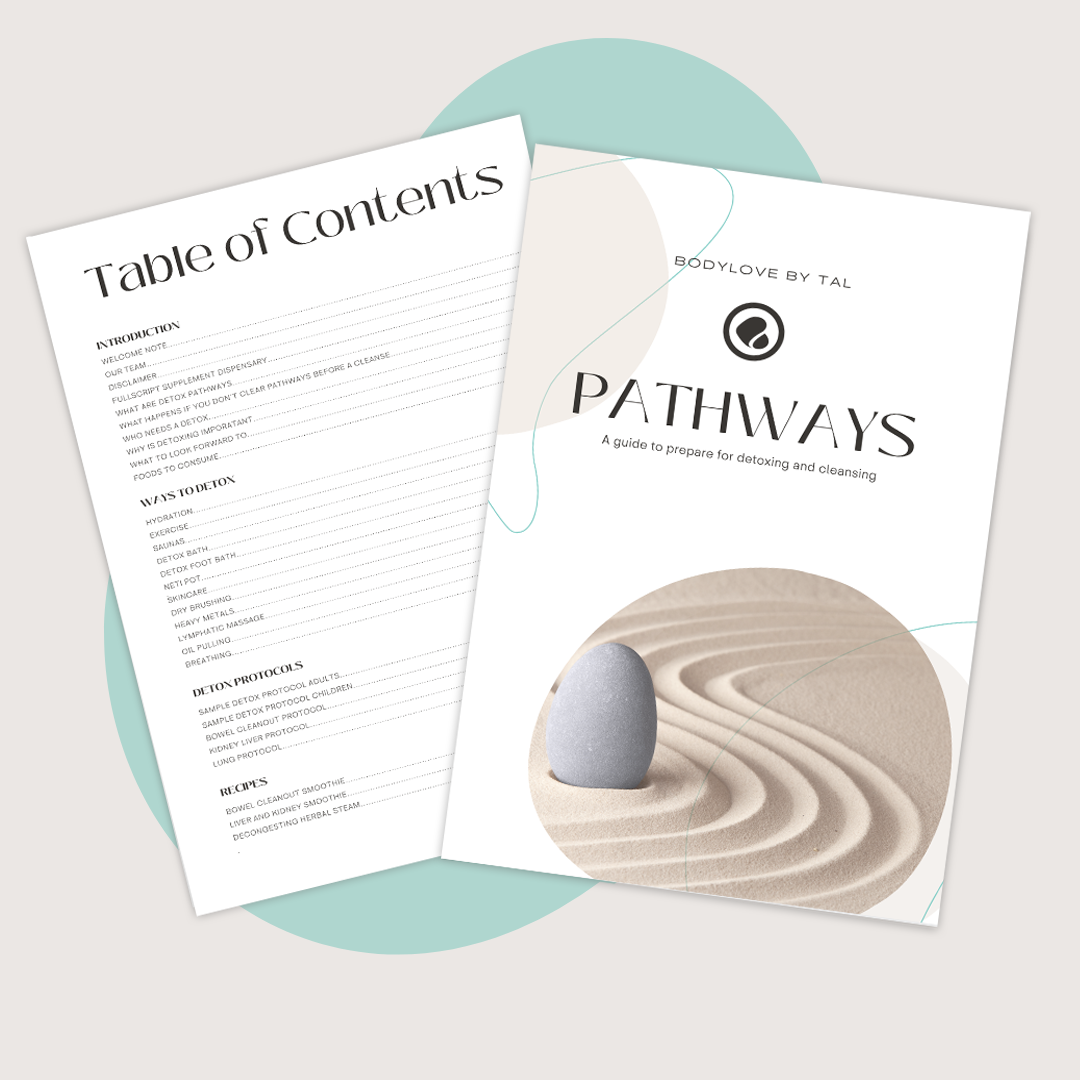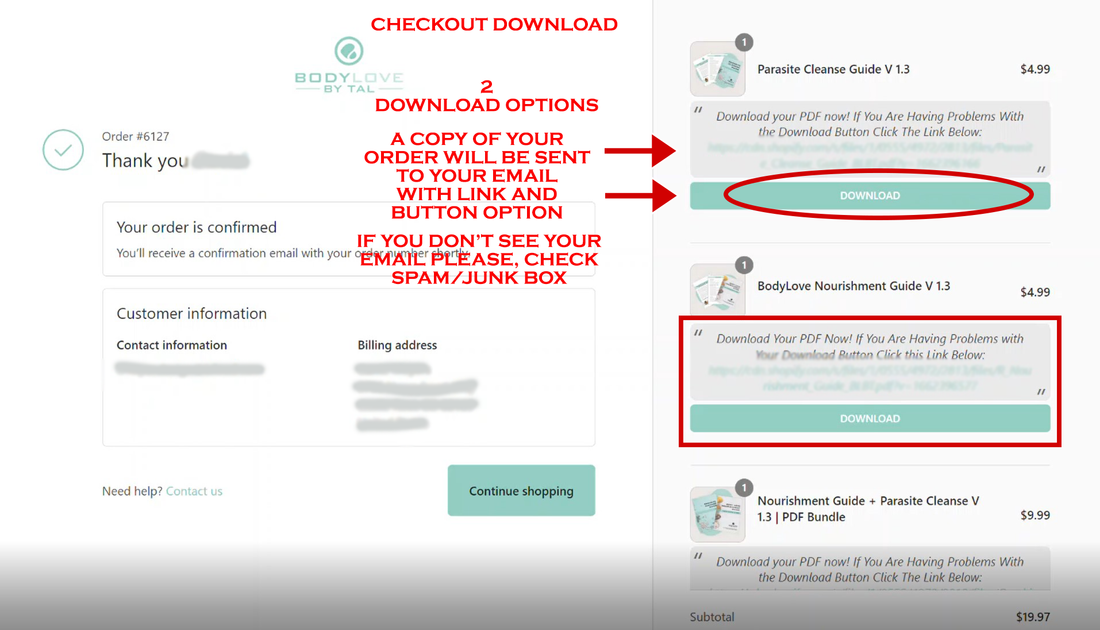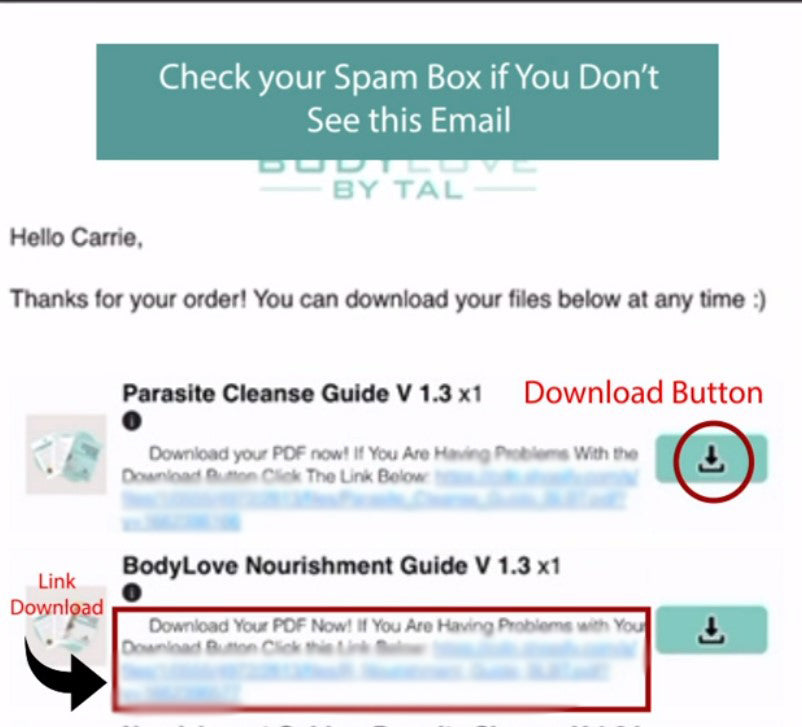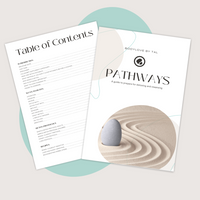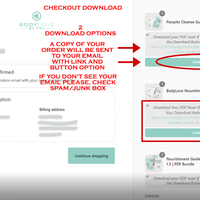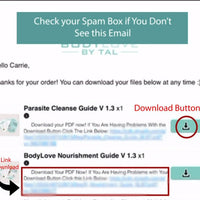 BodyLove by Tal is excited to announce the release of our Detox Pathways Get step-by-step guidance, food lists and product recommendations for beginning your pre-cleanse and cleanse with our 26-page PDF that's been reviewed by a holistic health practitioner.
Our PDF is also packed with expert tips and resources - great for those who are new to cleansing and those who have done it before.
Take your first step today in a cleaner, healthier, happier you and get the Parasite Cleanse Guide :)
Always remember...it's about the journey, not the destination.  Let's change our minds, bodies, and souls - for the better.
THIS 46 PAGE PDF INCLUDES:
1. WHAT ARE DETOX PATHWAYS
2. WHAT HAPPENS IF YOU DON'T CLEAR PATHWAYS BEFORE A CLEANSE.
3. WHO NEEDS A DETOX
4. WHY IS DETOXING IMPORATANT
5. WHAT TO LOOK FORWARD TO
6. FOODS TO CONSUME
AND MORE....
THIS PDF IS FOR EDUCATIONAL PURPOSES ONLY. THIS DOCUMENT HAS BEEN REVIEWED BY A HOLISTIC PRACTITIONER. The content in this document is provided for educational purposes only and is not intended to diagnose, treat, cure, or prevent any disease or health conditions. The information provided here should not be considered as a substitute for a medical doctor or other healthcare professionals.

Always seek the advice of your physician or other qualified healthcare provider for any questions you have regarding a medical condition, skin care condition, cleansing, and before undertaking any diet, exercise or other health-related program. The authors of this PDF are not liable for any adverse effects that may occur based on any information obtained from this PDF.

This document is by no means a final product. We are continuously adding to it the more we learn from holistic health professionals. Future updates to this document may not be reflected in your current PDF.

BY PARTAKING IN THIS CLEANSE, YOU ACKNOWLEDGE THAT THE ABOVE HAS BEEN READ AND UNDERSTOOD.