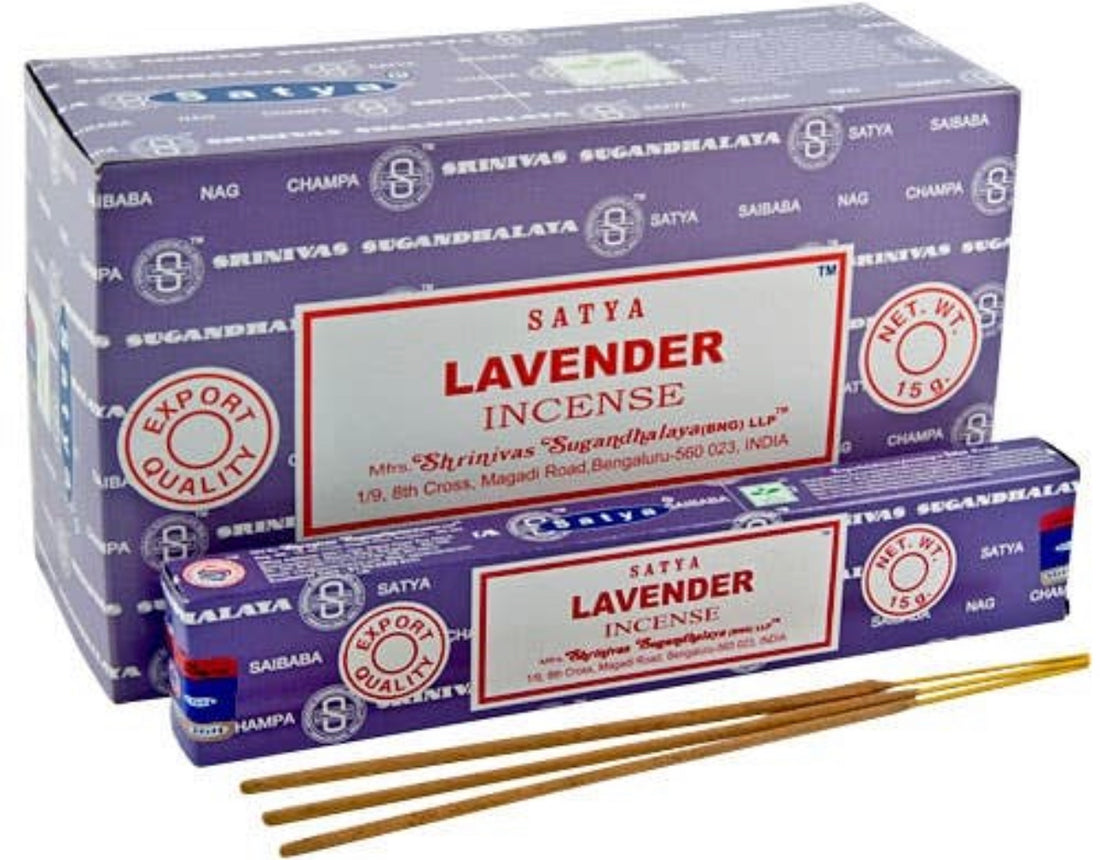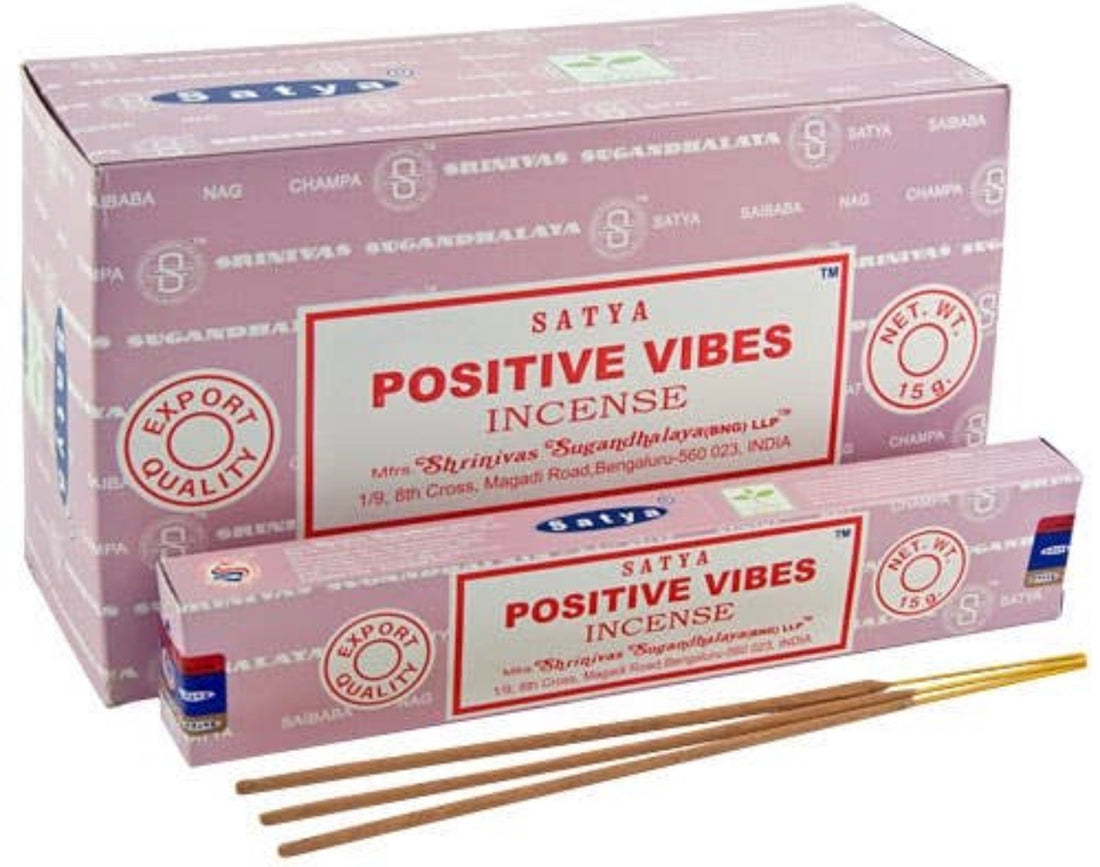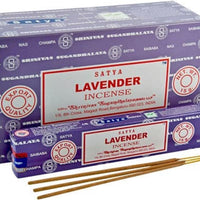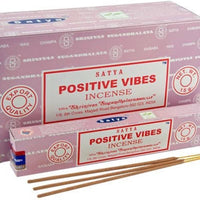 Satya incense is a popular brand of incense that is commonly used for its aromatic properties and its ability to create a calming and soothing atmosphere.
Simply light the end of the incense stick and let it burn for a few seconds before blowing out the flame. The incense stick will then release its fragrance, filling the room with its soothing scent.


The key ingredients in Satya Positive Energy Incense include rose, jasmine, and sandalwood, which are all associated with promoting relaxation and reducing stress. Other ingredients may include patchouli, lavender, and other natural herbs and resins.
Authentic Nag Champa incense sticks, hand-rolled in Bangalore, India by Satya Sai Baba. Each unit contains 1 dozen sticks
Nag Champa Incense is made from mixture of herbs, floral extracts and oils, which are hand rolled onto a bamboo stick. It has become the world's best selling incense, popular for yoga studios, meditation and general burning for relaxation
Content: 15 gms.
Made in India
Burn Time: Approx 45 mins per incense stick
Price is for 1 box
Relaxation: The fragrance of Satya incense can help to create a calming and relaxing environment, which can help to reduce stress and anxiety.

Improved mood: The aroma of Satya incense can help to uplift the mood, promote feelings of happiness and positivity, and create a sense of well-being.

Spiritual practice: Satya incense is often used in spiritual and religious practices, and the scent can help to create a sacred atmosphere, promote mindfulness, and enhance meditation.

Aromatherapy: The fragrance of Satya incense can be used for aromatherapy purposes, and may help to alleviate symptoms of certain conditions such as depression, anxiety, and insomnia.

Cleansing: Satya incense is sometimes used for its cleansing properties, and may help to purify the air, clear negative energy, and promote spiritual purification.Satya Positive Energy Incense is a type of incense that is specifically designed to promote positive energy and create a harmonious environment. The incense is made from a blend of natural herbs, flowers, and resins, and is hand-rolled in India.

POSITIVE ENERGY: The fragrance of Satya Positive Energy Incense is a sweet, floral scent that is believed to help create a peaceful and uplifting atmosphere. The incense is said to promote positive thoughts, increase mental clarity, and create a sense of well-being.

The fragrance of Lavender Satya Incense is sweet and floral, with a subtle herbal undertone. It is believed to help promote relaxation, reduce stress, and create a calming and peaceful atmosphere.

LAVENDER:The key ingredient in Lavender Satya Incense is, of course, lavender. Lavender is a well-known herb that is often used for its relaxing and calming properties. It is believed to help promote sleep, reduce anxiety, and alleviate stress.