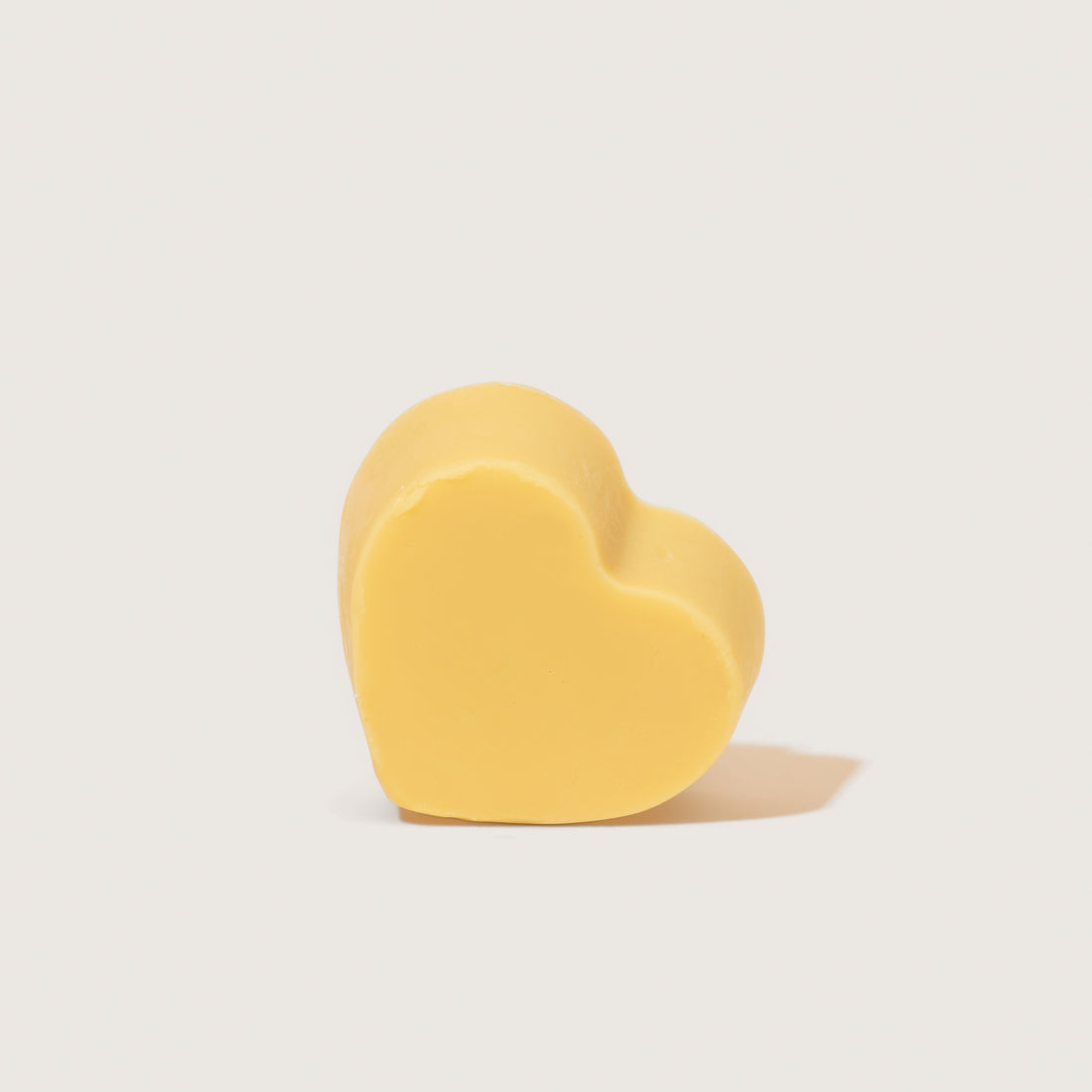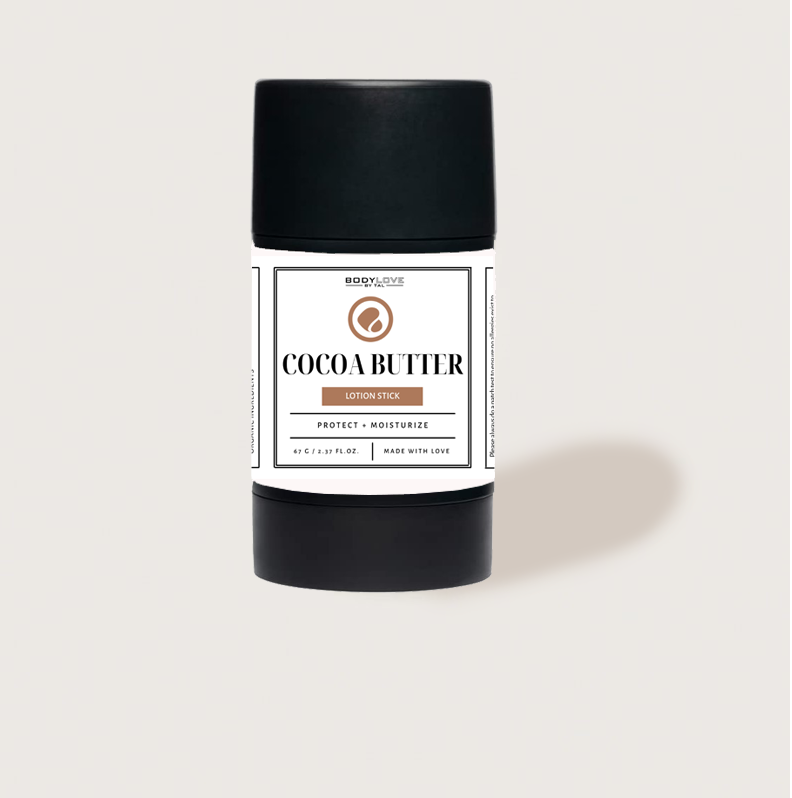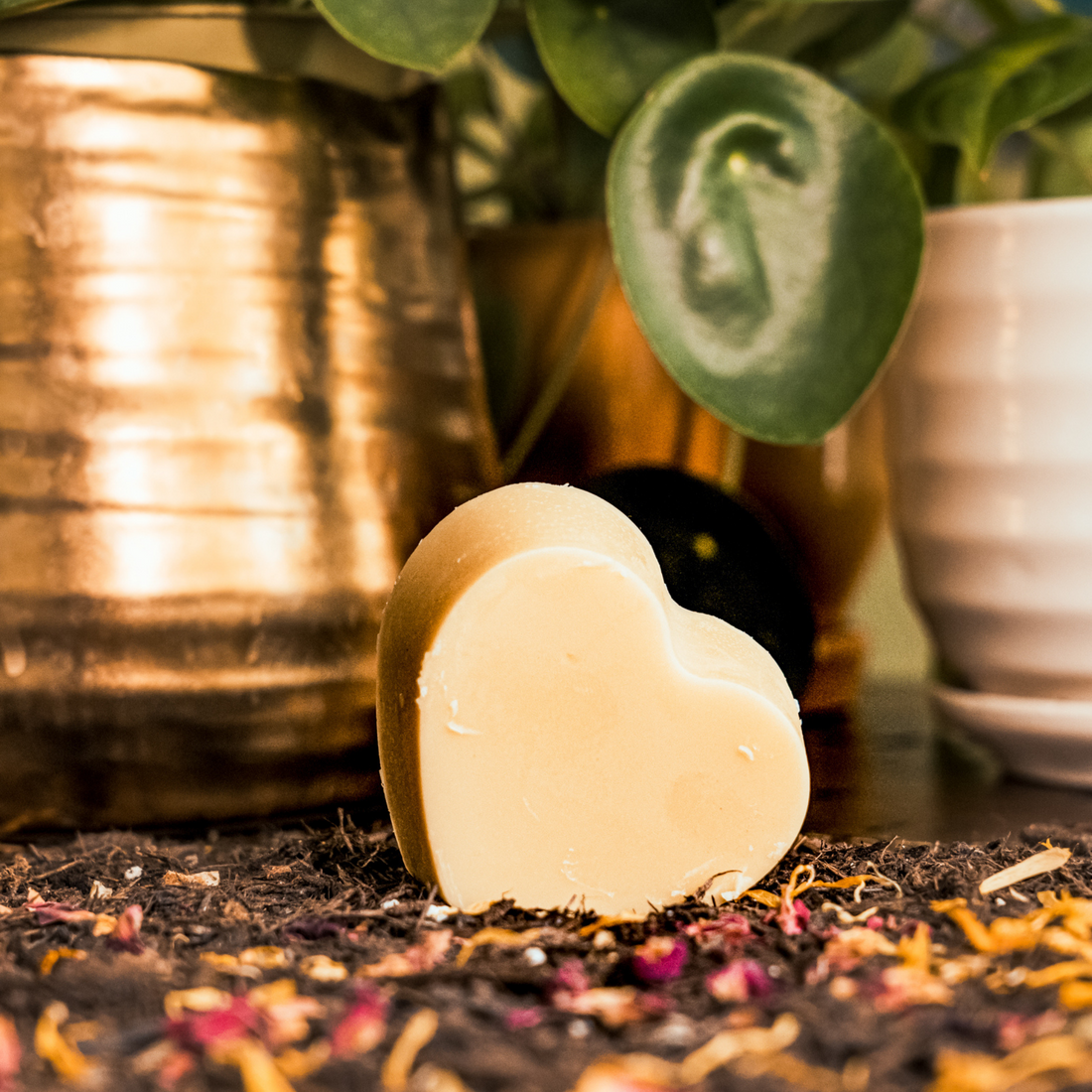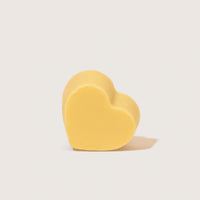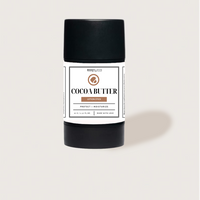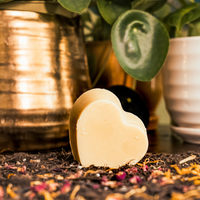 Cocoa Butter Lotion Bar or Stick
Formulated to moisturize, replenish, and revitalize dry sensitive skin, our organic heart-shaped Cocoa Butter Lotion Bars and Sticks are handmade with love and formulated with the finest antioxidant butters to provide maximum hydration.
Our lotion bars and sticks are great for scars, stretch marks, eczema, and psoriasis. 
The best time to apply our lotion bars are when your pores are open, either in the shower/bath, or just out of the shower/bath. This allows the lotion to deeply penetrate skin as well as seal and protect skin throughout the day.

Rub the lotion bar between your hands or massage it directly on dry skin areas, your body heat will soften the bar, releasing skin-nourishing oils and allow you to rub it in more easily. Simply rub on elbows, knees, heels, hands or anywhere else your skin feels dry! Massage the lotion into your skin until absorbed. HINT: Apply to your hands before washing dishes to stay moisturized!
Love, Organic Shea Butter, Organic Mango Butter, Organic Cocoa Butter, Organic Virgin Coconut Oil, Organic Olive Oil, Candelilla Wax
• Bar weighs 2 oz.
• Solid, portable and great for traveling (TSA friendly)
• Designed to fit ergonomically in your hand making application easy
• Zero waste and compostable packaging, great for you and our planet!
• Vegan & Cruelty-Free
• Made with 100% Love
Nourishes and replenishes dry skin. Great for scars and discoloration on body and underarm area.