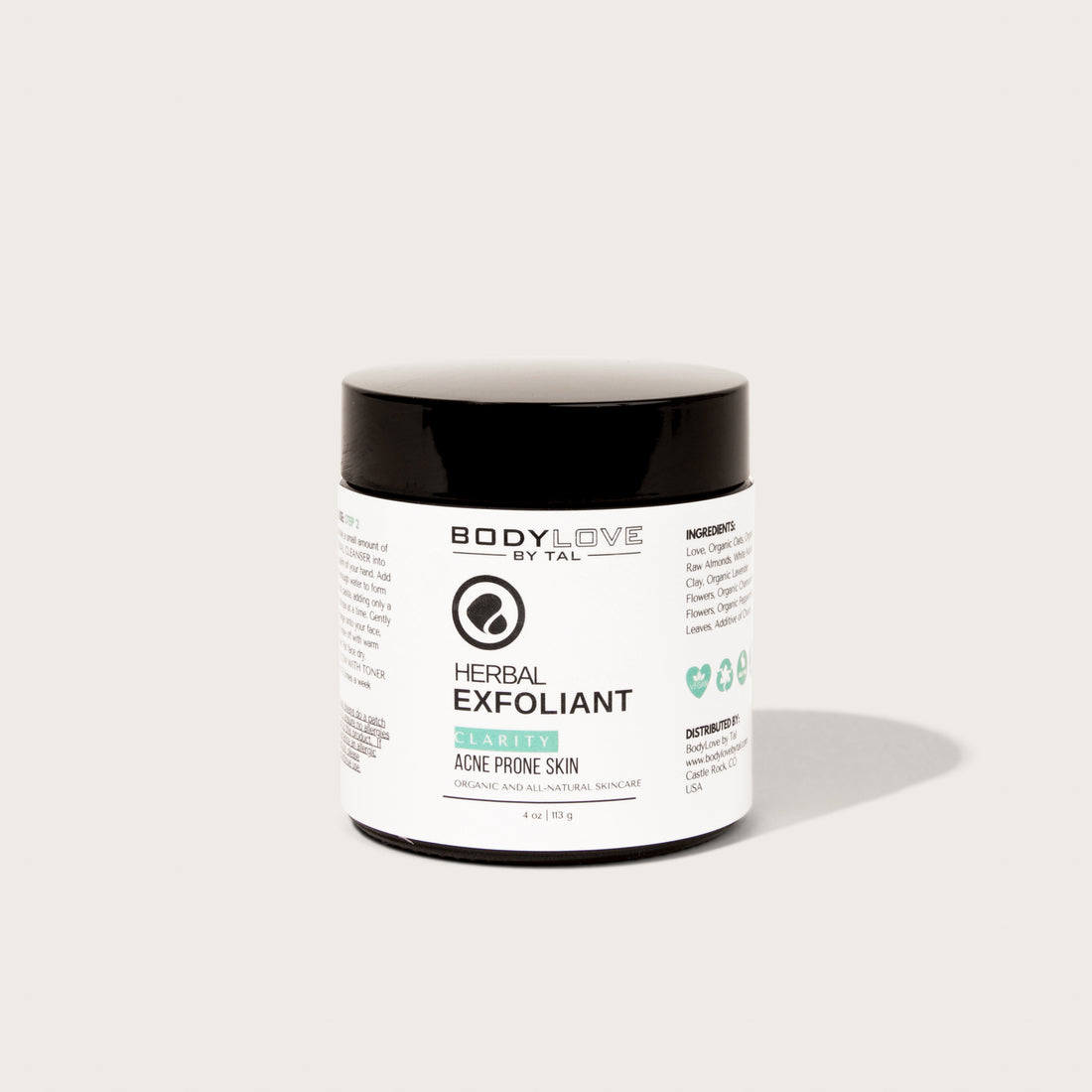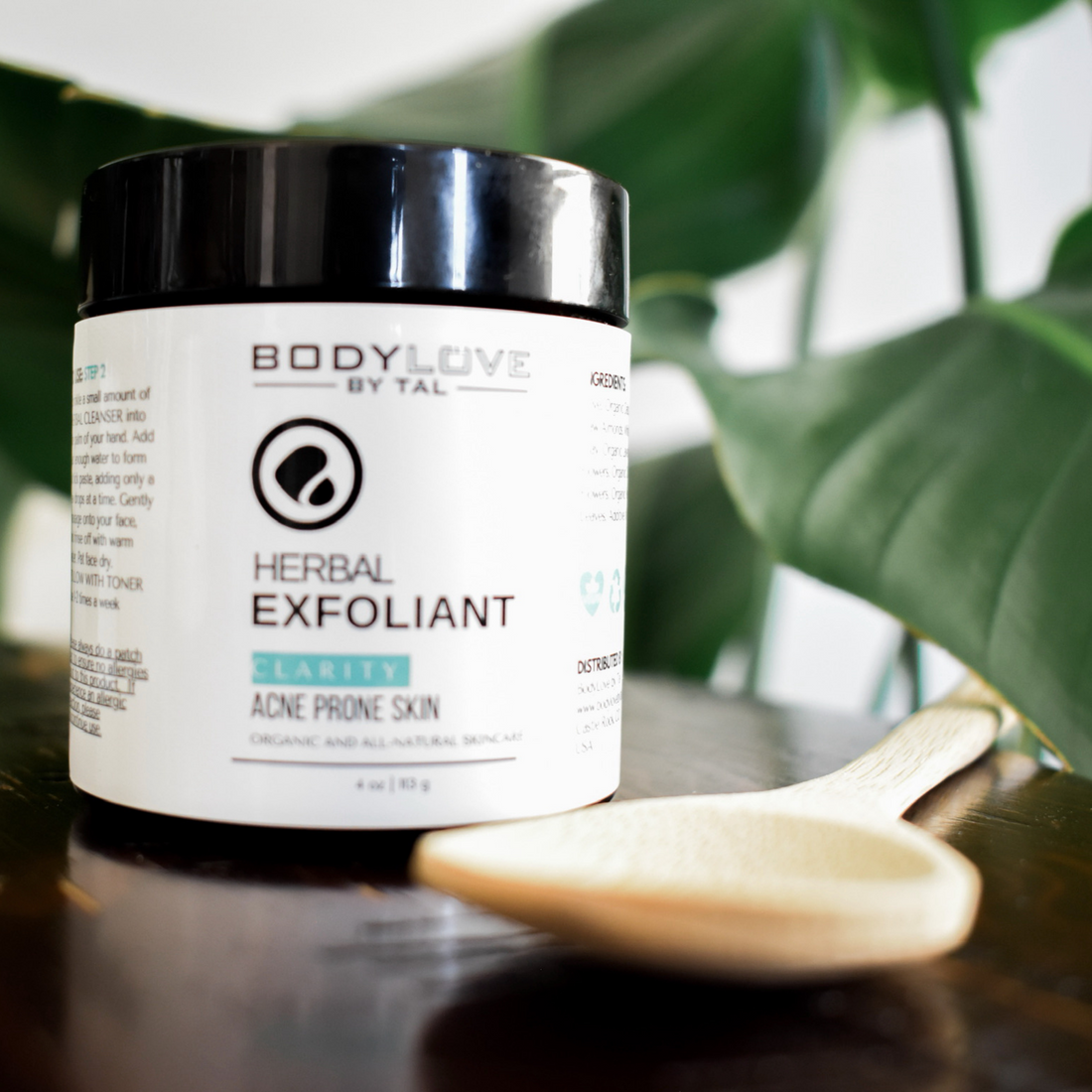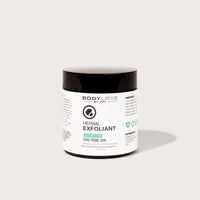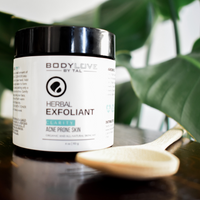 Clarity Face + Body Herbal Exfoliant | Acne Prone
Our Clarity Face + Body Herbal Exfoliant or face is formulated with the finest clays blended with organic herbs that gently cleanse and exfoliate giving your skin a healthy glow you will absolutely love. Packed with ingredients rich in antioxidant properties.

The combination of Turmeric, Calendula, Neem, Aloe, and Peppermint will bring out a natural and youthful glow to your skin. Both have amazing anti inflammatory properties. Turmeric is known for reducing the appearance of scars as well evening out your skin tone. Calendula is amazing for all skin issues and can help reduce redness! Neem Controls the secretion of excess oil and prevents clogging of pores. Peppermint brings blood circulation to the applied area which promotes brighter skin! Our Herbal Exfoliant enables skin cell regeneration!
First time trying this product? We recommend getting this as part of the Clarity Face System!
Use 1-2 times per week only - listen to your skin!
Love, Organic Oats, White Kaolin Clay, Organic Almonds, Organic Lavender Flowers, Organic Chamomile Flowers, Organic Peppermint Leaves, Rhassoul Clay, Organic White Rice Flour, Organic Aloe Vera, Organic Rose, Organic Neem, Organic Spirulina, Organic Turmeric, and Organic Calendula
• 4 oz. glass jar
• Vegan & Cruelty-Free
• Made with 100% Love
• Turmeric has anti-inflammatory properties can target your pores and calm the skin. Turmeric is also known to reduce scarring. This combination of uses may help your face clear up from breakouts.

• Spirulina contains vitamin E, selenium and tyrosine, which are all known for their powerful anti-aging effects. The antioxidants present in tyrosine eliminate free radicals and slow down the aging of skin cells. Spirulina is also a wonderful source of chlorophyll, which has cleansing properties, and it also helps your skin retain moisture, which is a major key to maintaining the appearance of smoother, hydrated skin. Also great in toning and detoxing the skin.

• Ginger has over 40 antioxidant properties that prevent free radical damage and protect against aging. It also has anti-inflammatory properties and helps generate circulation.