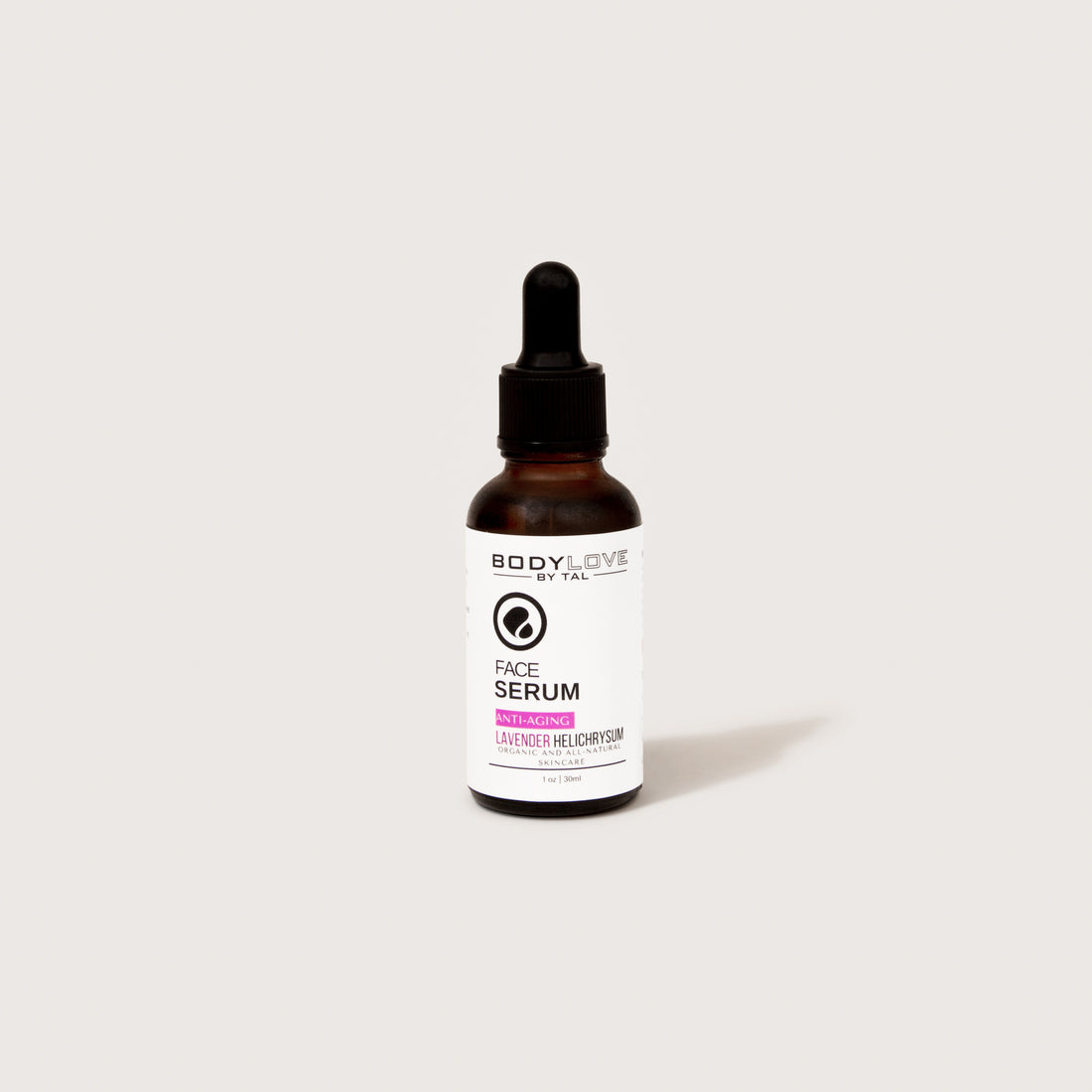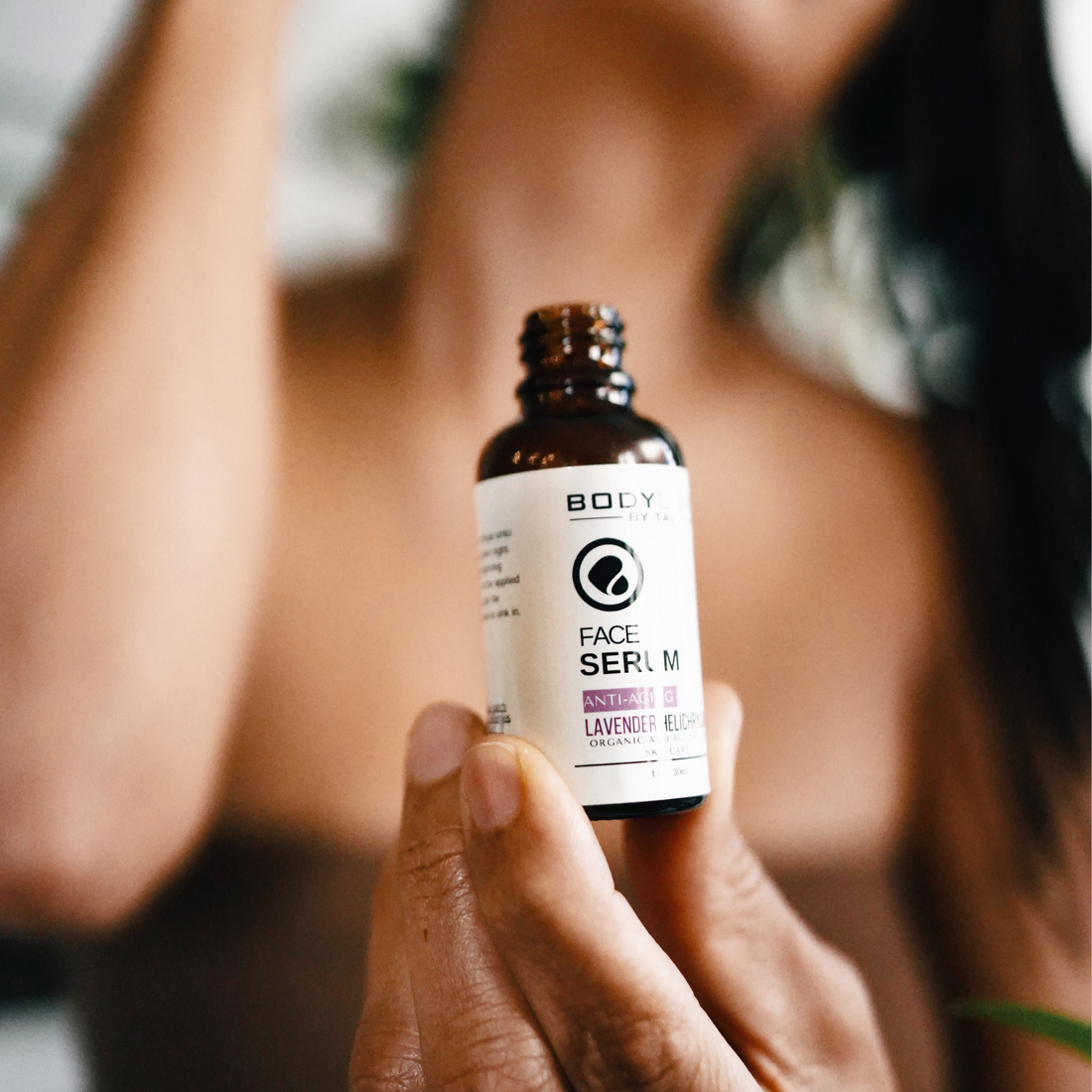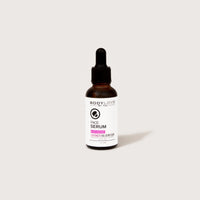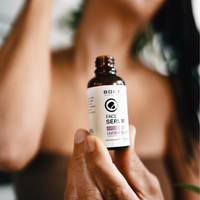 Our signature Anti-Aging Face Serum brightens and clarifies the skin while reducing the appearance of wrinkles, fine lines, dark spots, and skin discolorations. One of our top sellers. Formulated with organic and all natural ingredients loaded with antioxidants and anti-aging properties to detox, nourish, balance, tone, and hydrate your skin. Great on all skin types.
First time trying this product? We recommend getting this as part of the Anti-Aging Face System!
Apply a few drops on cleansed face morning and evening. It replaces moisturizing creams and SPF can be applied on top of it. Just give the serum a few minutes to sink in.
Love, Organic Extra Virgin Olive Oil Infused with Organic Calendula, Organic Chamomile, & Organic Lavender, Grapeseed Oil, Organic Lavender, Organic Tea Tree, Organic Helichrysum, Organic Frankincense, Organic Myrrh
• 1 oz (30 ml) glass bottle with dropper for easy application
• Vegan & Cruelty-Free
• Made with 100% Love