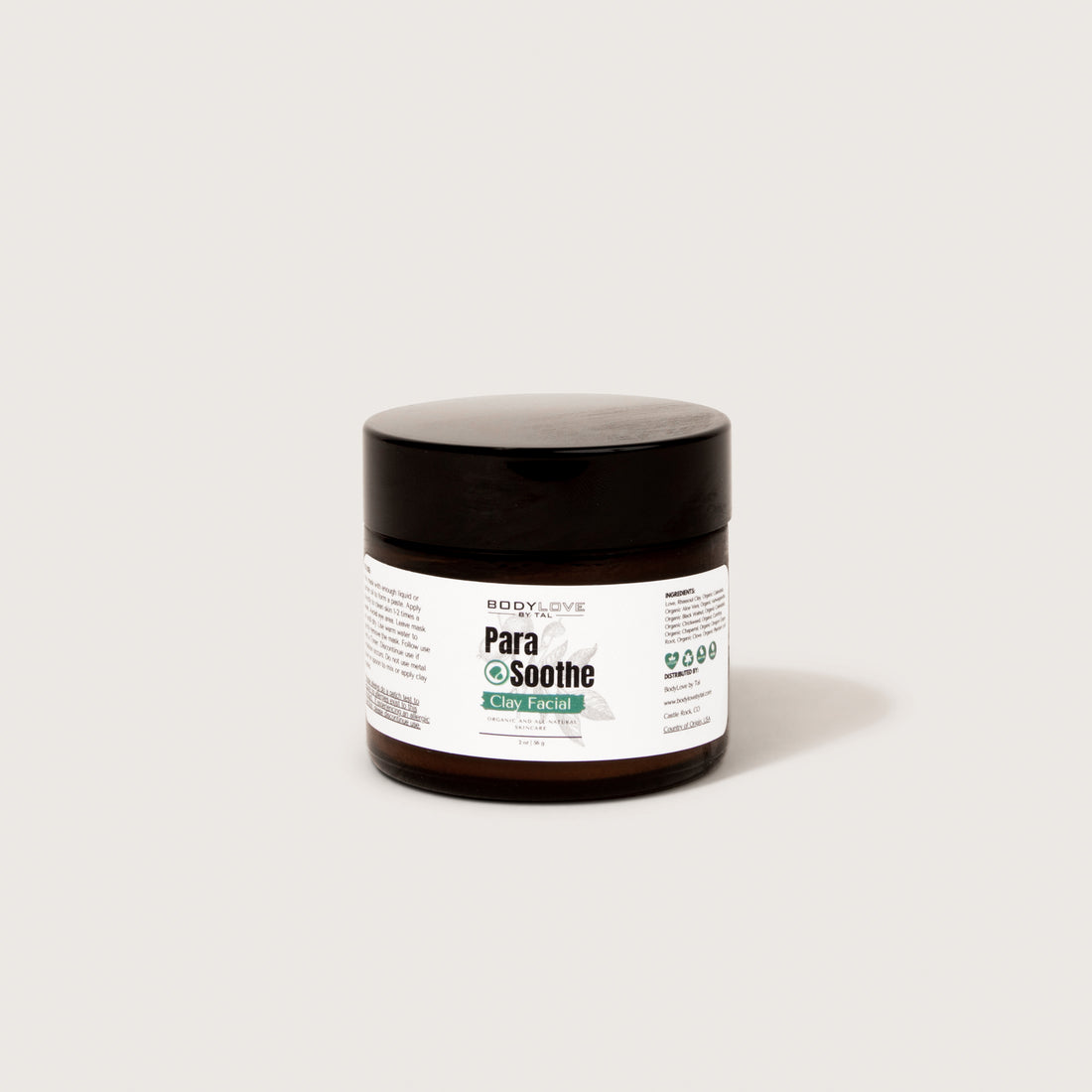 When doing a parasite cleanse, our bodies can experience die-off symptoms which can cause nasty reactions like acne, rashes, itchiness, skin sores, and eczema. Tackle these reactions naturally with our ParaSoothe Clay Mask - specifically created help soothe these die-off symptoms externally. The herbs used in this Clay Mask are anti-microbial, anti-bacterial, anti-fungal, and best of all - all natural!
Note: We recommend starting with the ParaSoothe Kit and ordering single products as you run out. The products work together in unison!
Mix mask with enough liquid or carrier oil to form a paste. Apply directly to clean skin. Avoid eye and lip area. Leave mask on until dry. Use warm water to gently remove the mask. Follow use with moisturizer or serum. Discontinue use if irritation occurs. Do not use metal bowl or spoon to mix or apply clay masks.
Love, Rhassoul Clay, Organic Calendula, Organic Aloe Vera, Organic Ashwagandha, Organic Black Walnut, Organic Calendula, Organic Chickweed, Organic Comfrey, Organic Chaparral, Organic Oregon Grape Root, Organic Clove.
• 2 oz. jar
• Vegan & Cruelty-Free
• Made with 100% Love