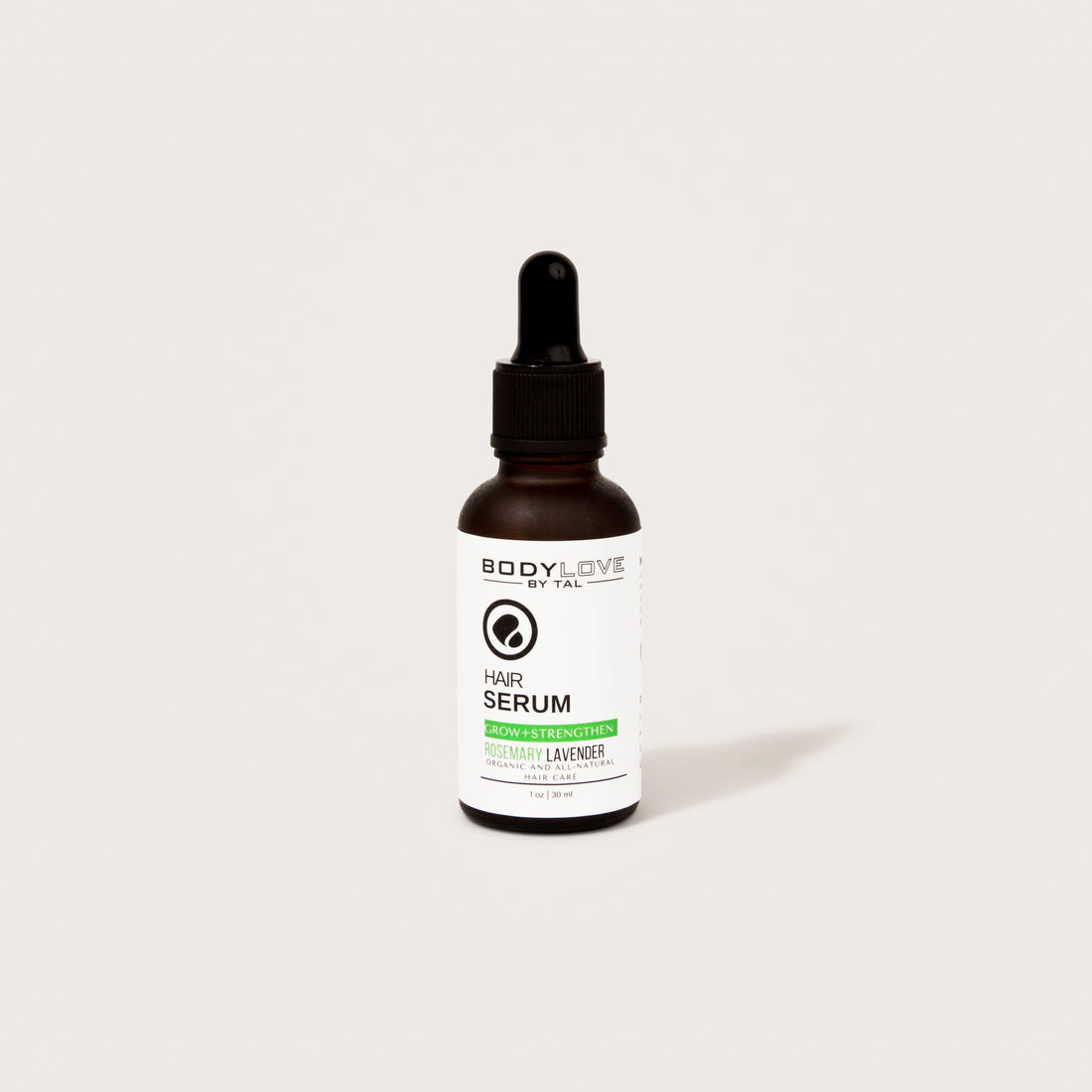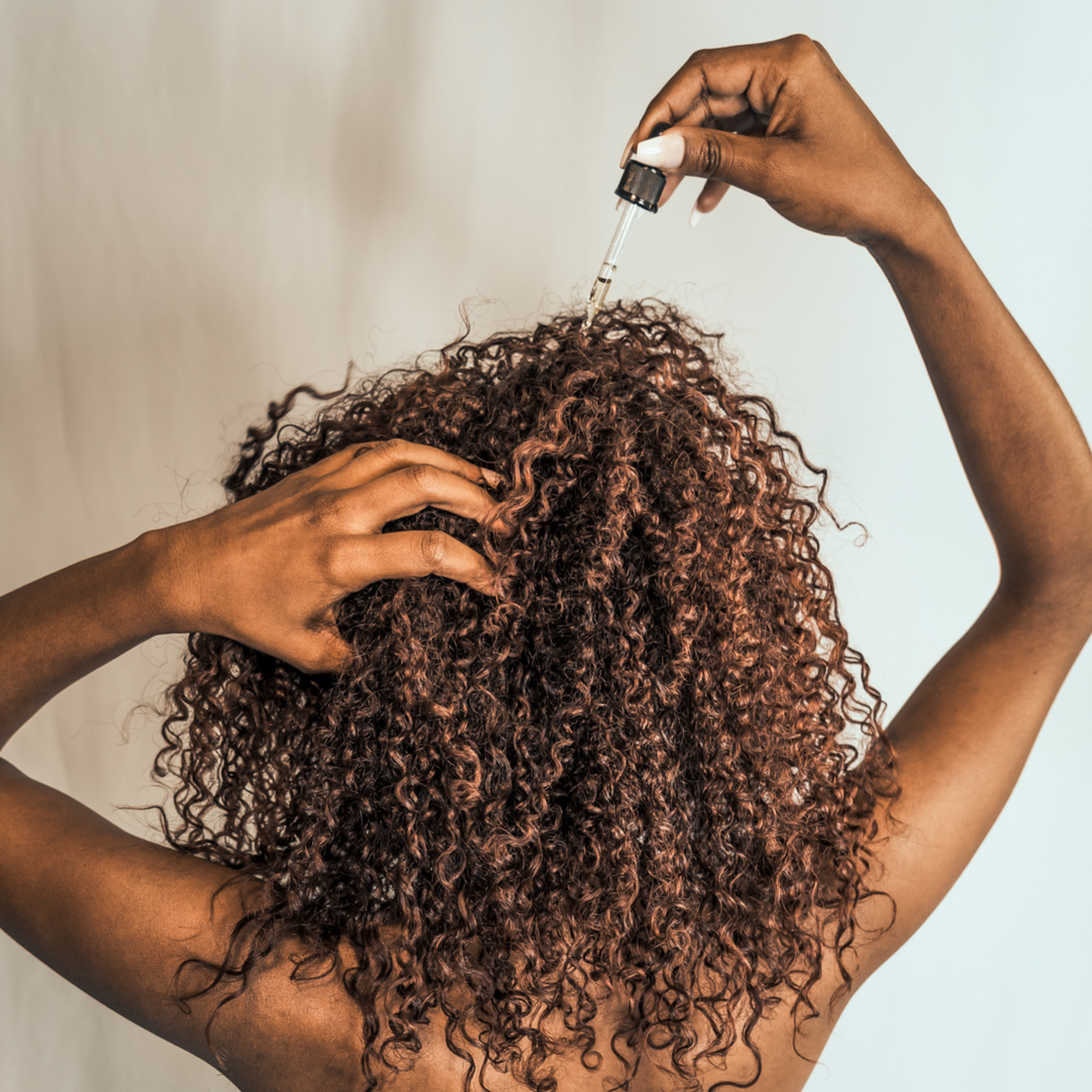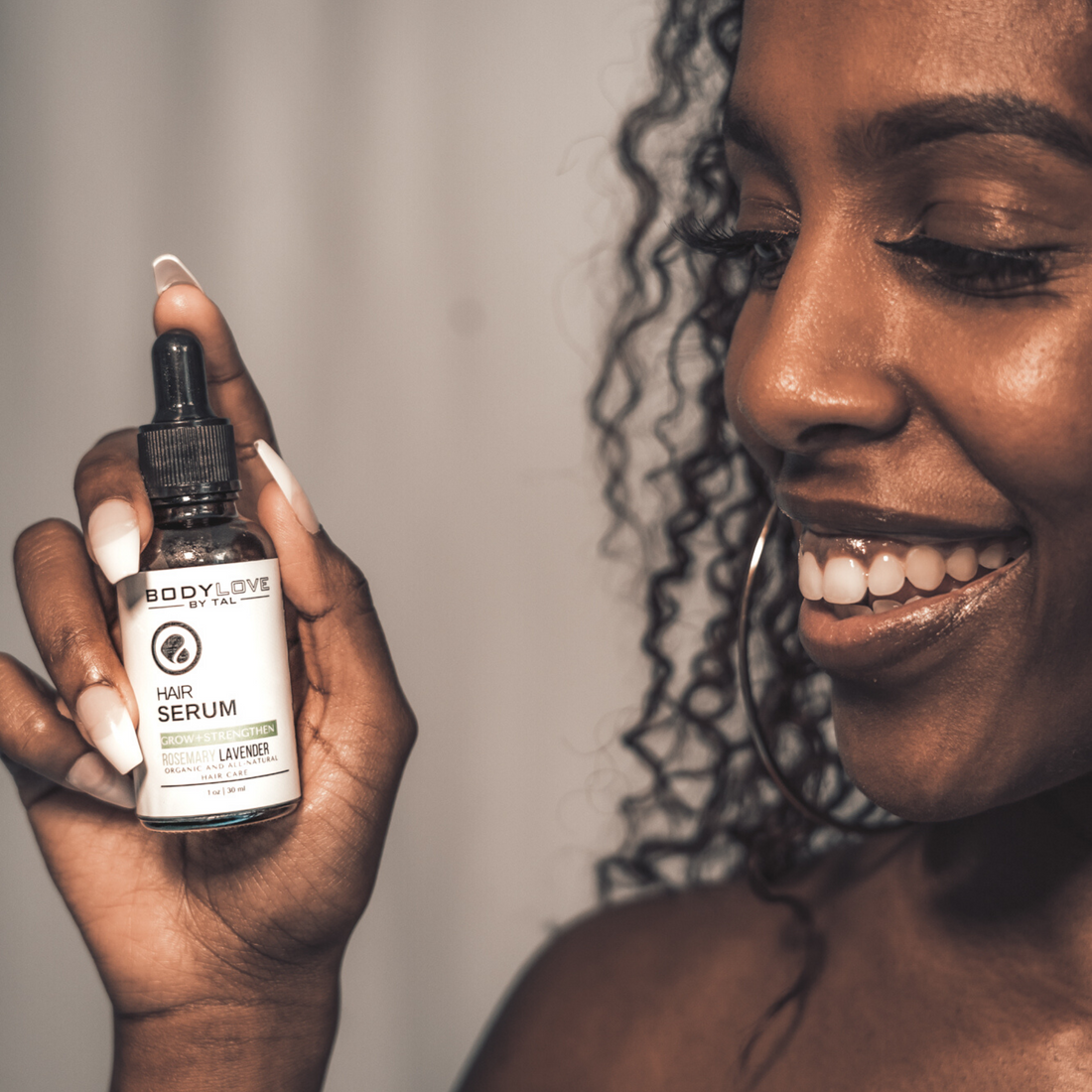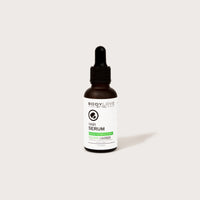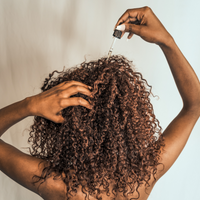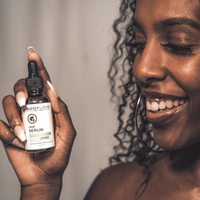 Hair Growth Serum | Herbal
Our Hair Growth Oil Serum is made of 100% natural oils and herbs that work together to stimulate the scalp and promote hair. It is PERFECT for those with thinning hair, thinning edges, damaged scalp, alopecia and other hair and scalp issues. It can also be used to detangle hair, for deep conditioning and hot oil treatments, and to promote growth of eyelashes, brows, beard and nails.
Apply 1 - 2x weekly concentrating on scalp and roots of hair. Allow hair serum to remain on hair and scalp for a minimum of 30 minutes. I highly recommend leaving the hair serum on overnight for best results. YOU CAN ALSO ADD TO YOUR HAIR CONDITIONERS FOR ADDED BENEFITS.
Love, Organic Olive Oil infused with Organic Lavender Flowers, Organic Peppermint Leaf, & Organic Rosemary, Organic Jojoba Oil, Grapeseed Oil, Organic Castor Oil, Organic Essential Oils of Lavender, Rosemary, Cedarwood, Clary Sage, and Lemongrass
• 1 oz. glass bottle with dropper for easy application
• Unisex and safe for most hair & skin types
• Vegan & Cruelty-Free
• Made with 100% Love