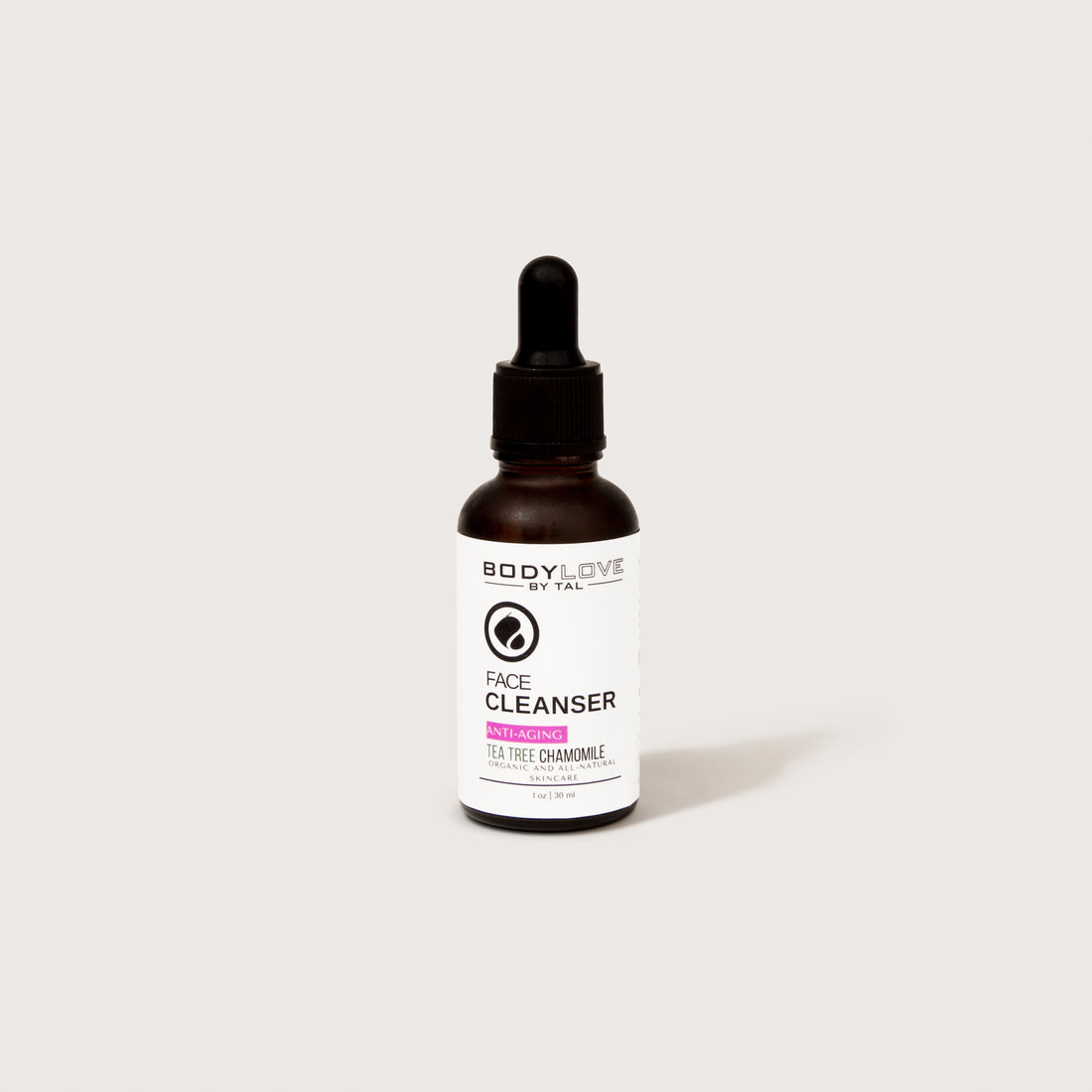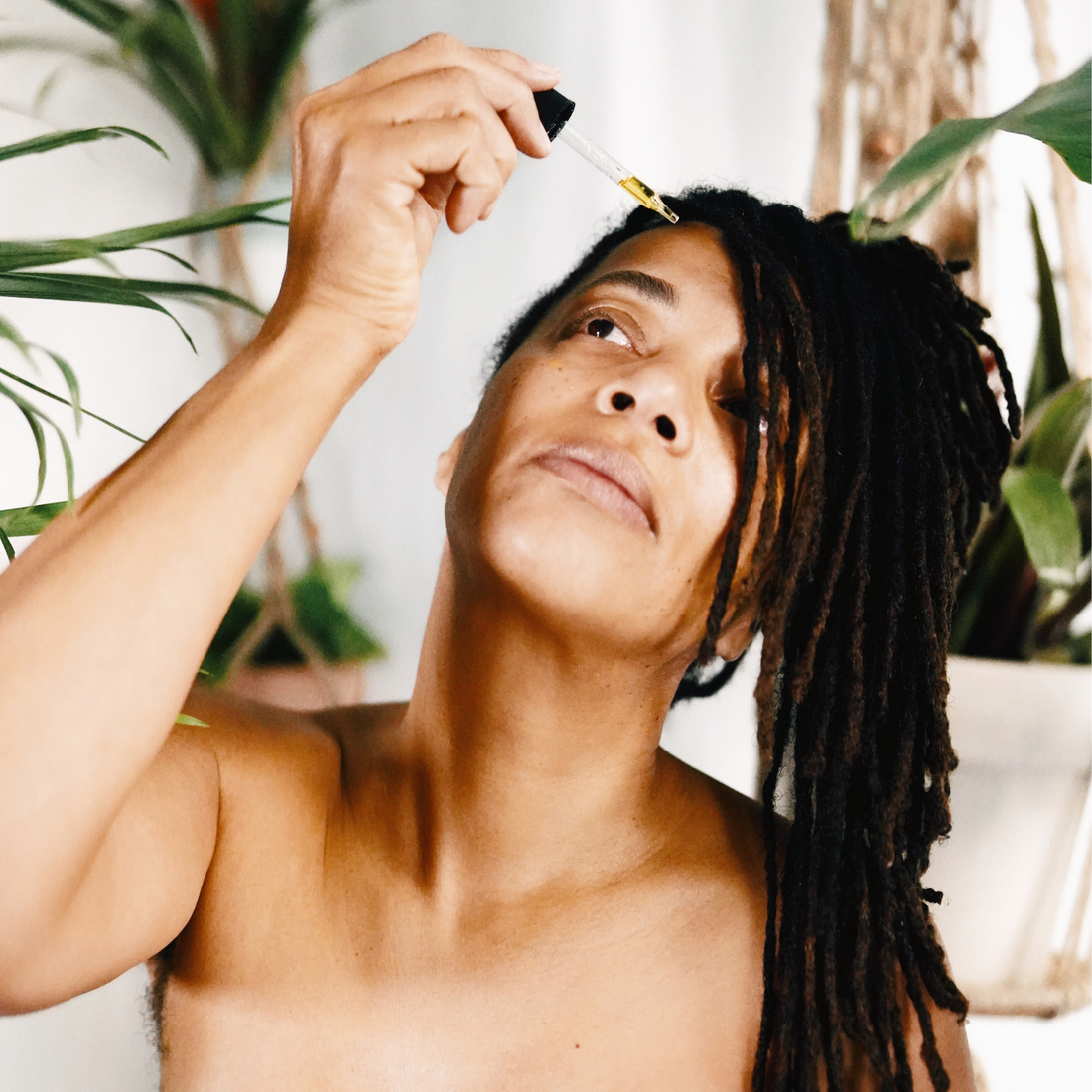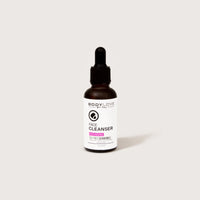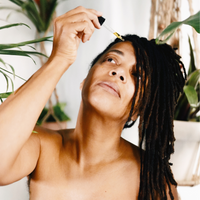 Our signature Anti-Aging Face Cleansing Oil improves blackheads, whiteheads and acne while balancing the natural oils of the skin. Great as a makeup remover, too! Formulated with organic and all natural ingredients loaded with antioxidant and anti-aging properties to detox, nourish, balance, tone, and hydrate your skin. Great on all skin types.
First time trying this product? We recommend getting this as part of the Anti-Aging Face System!
Apply to Dry Skin. Rather than rinsing your face with water like you normally would, oil cleansers work best when applied to dry skin. Massage into skin. Gently massage the oil cleanser into your skin in a circular motion for about 30 seconds to a minute. Add a Touch of Water then rinse your face clean.
Love, Castor Oil, Organic Extra Virgin Olive Oil infused with Calendula, Organic Lavender, Organic Chamomile Flowers, Organic Lavender, Organic Frankincense, Organic Tea Tree, Myrrh
• 1 oz. (30 ml) glass bottle with dropper for easy application!
• Vegan & Cruelty-Free
• Made with 100% Love