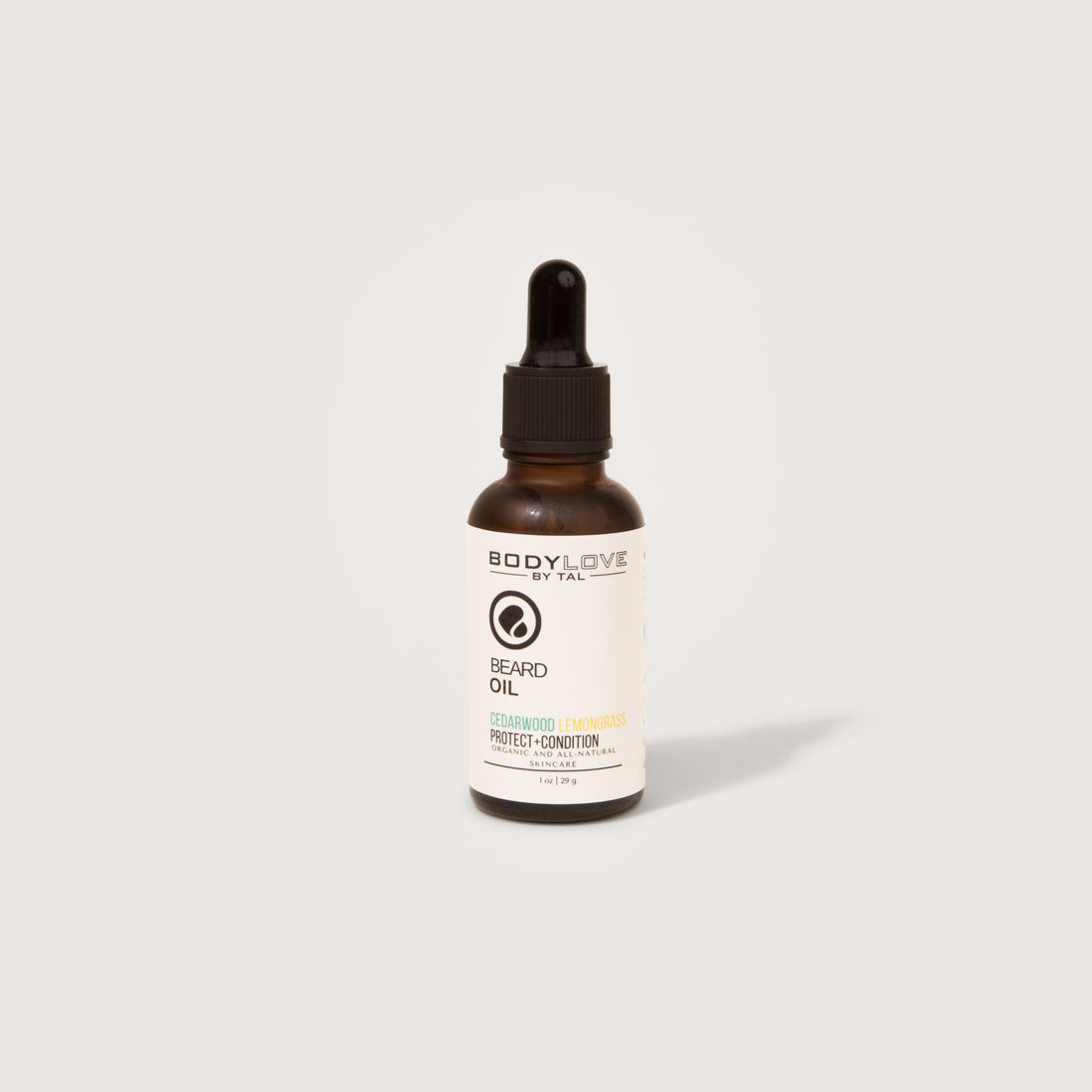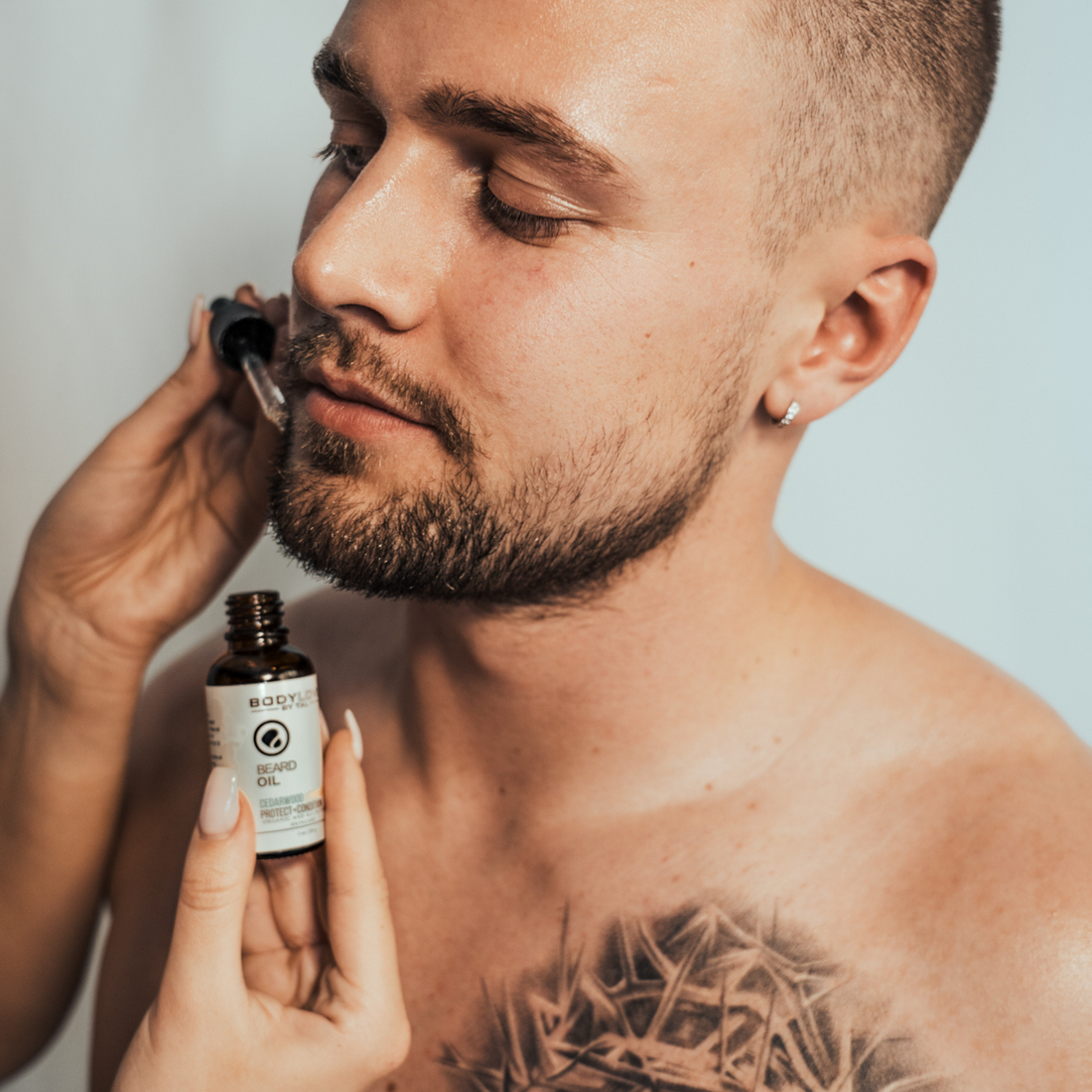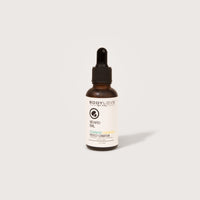 BodyLove by Tal Beard Oil is a premium grooming product specially formulated to nourish and care for your beard. With a thoughtfully crafted blend of organic oils, this beard oil provides deep hydration, conditioning, and a touch of aromatic indulgence.

To use BodyLove by Tal Beard Oil, simply apply a few drops to your palms, rub them together, and massage the oil into your beard and the skin beneath. It can be used daily or as needed to keep your beard looking and feeling its best. We highly recommend leaving the hair serum on overnight for best results. This Serum is unisex and safe for most hair & skin types.
Love, Organic Jojoba Oil, Organic Grapeseed Oil, Organic Pomegranate Oil, Organic Essential Oil Blend
• 1 oz (30ml) glass jar with dropper for easy application
• Vegan & Cruelty-Free
• Made with 100% Love
Organic Jojoba Oil, known for its similarity to the skin's natural oils, helps moisturize and soften the beard hair, leaving it manageable and less prone to frizz. It also helps soothe and moisturize the skin beneath, preventing dryness and itchiness commonly associated with growing a beard.

Organic Grapeseed Oil is a lightweight and non-greasy oil that is easily absorbed by both the hair and skin. It helps to strengthen the beard hair, reduce breakage, and promote a healthier-looking beard overall. Its antioxidant properties also assist in protecting the hair and skin from free radicals and environmental damage.

Organic Pomegranate Oil is rich in vitamins and antioxidants, providing additional nourishment to the beard hair. It helps improve hair texture and appearance, adding shine and vibrancy. Pomegranate oil also helps to stimulate blood circulation, promoting healthy hair growth.

The organic essential oil blend in BodyLove by Tal Beard Oil offers a captivating aroma while providing additional benefits. Essential oils like cedarwood, sandalwood, or citrus oils are often included to impart a pleasant scent and offer potential antibacterial or anti-inflammatory properties.