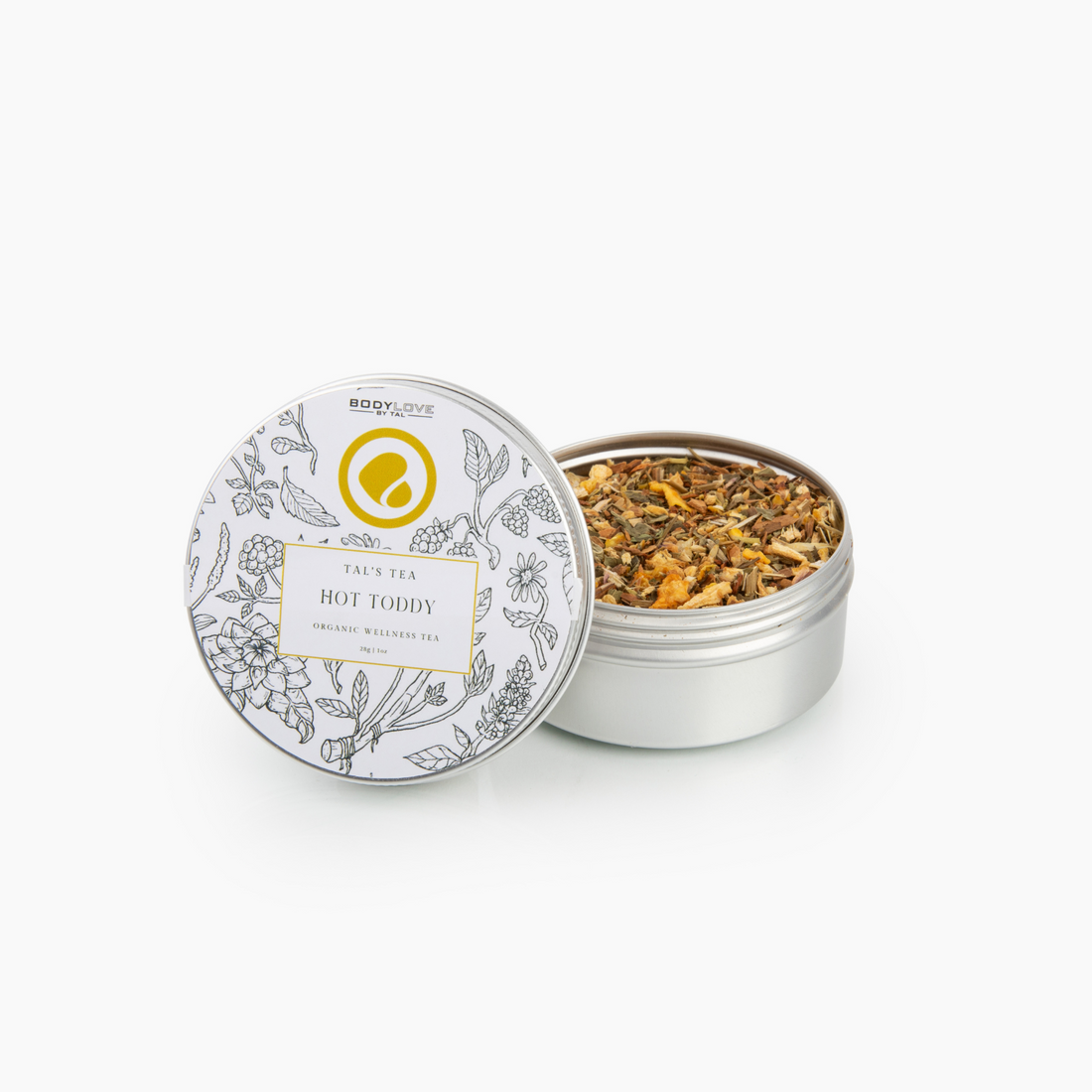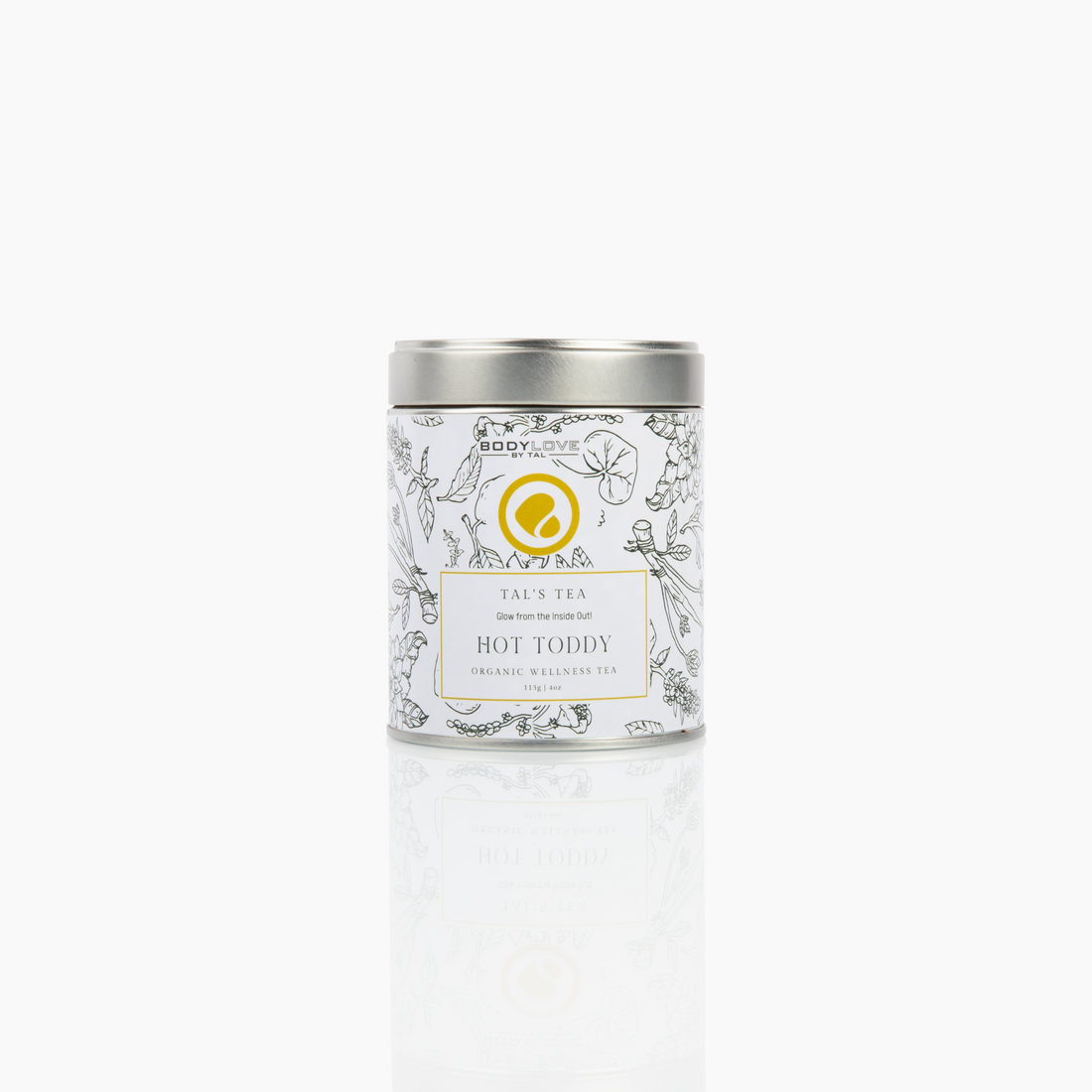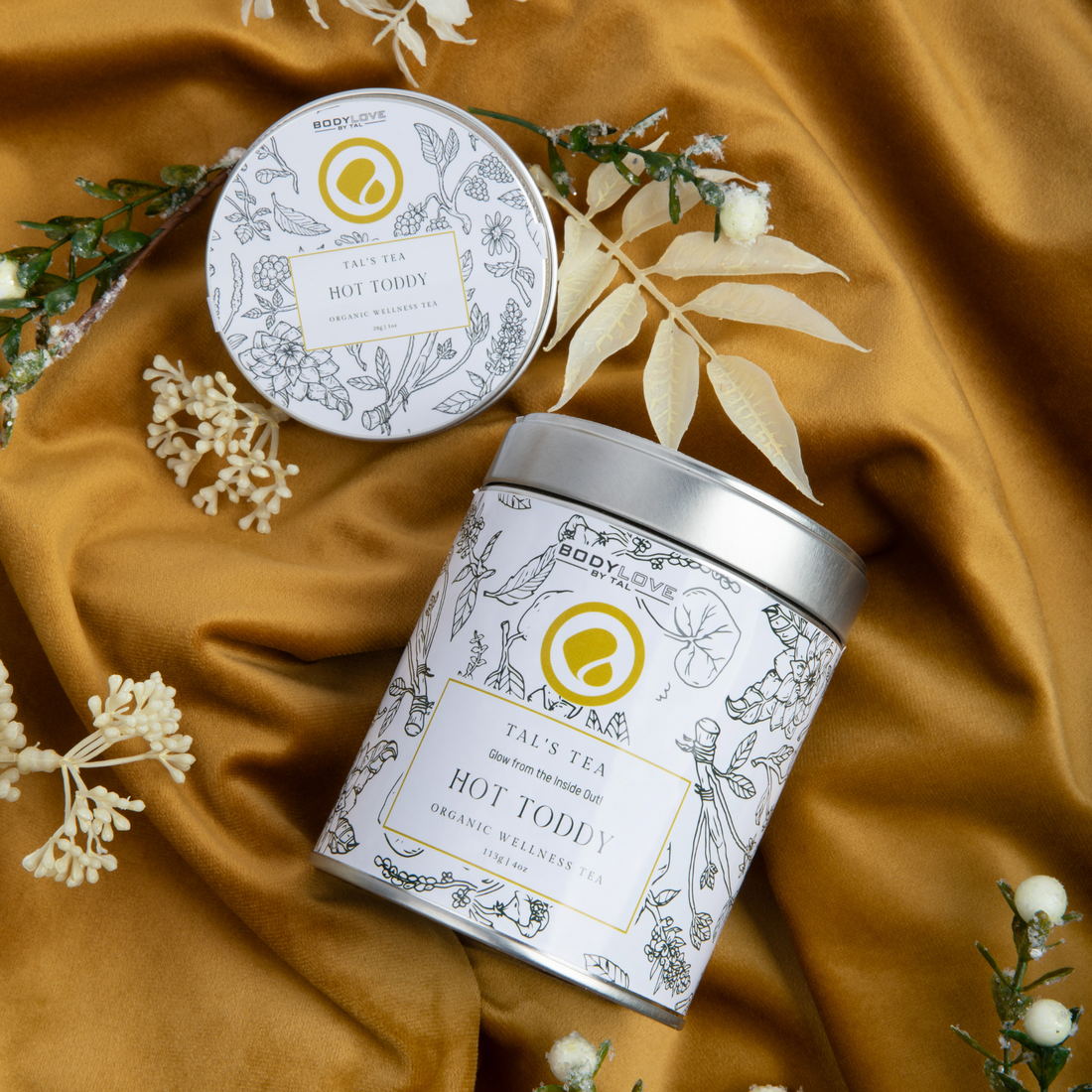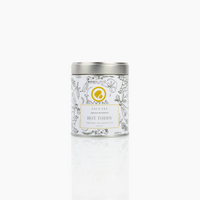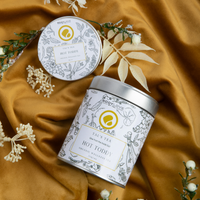 Glow from the Inside Out! 
Embrace the changing seasons while bolstering your well-being with our Immune-Boosting Hot Toddy Tea. Crafted from a harmonious blend of organic red rooibos, red clover, and an array of comforting spices and citrus notes, this tea is like a warm hug for your body and soul.
*These statements have not been evaluated by the Food and Drug Administration. This product in not intended to diagnose, treat, cure, or prevent any disease. If pregnant or breastfeeding, we always recommend speaking to your doctor first before consuming.
Pour 6-8 ounces of hot spring or filtered water over 1 teaspoon of tea. Steep for 10-15 minutes. Serve hot or cold.
Servings: approx. 10-15 cups.


Love, Gratitude, Organic red rooibos, Organic red clover, Organic ginger root, Organic lemon peel, Organic cinnamon, Organic rosemary, Organic lemon balm, Organic orange peel, Organic clove
Pair this immune-boosting tea with your favorite seasonal treats like spiced cookies, apple pie, or a warm slice of cinnamon bread for a truly indulgent experience that's as good for your taste buds as it is for your well-being.

Embrace the changing seasons and fortify your immune defenses with the soothing embrace of our Immune-Boosting Hot Toddy Tea. It's the perfect companion for reflective moments and gatherings with loved ones during this magical time of year, helping you stay healthy and vibrant throughout the season.
Flavor Profile:

Red Rooibos: The base of this tea, red rooibos, offers a soothing, earthy foundation that's naturally caffeine-free and brimming with antioxidants to support your immune system.

Ginger Root: A kick of organic ginger root adds a gentle, warming spice known for its immune-boosting properties.

Lemon and Orange Peel: Bright lemon and sweet orange peel bring a citrusy zing, packed with vitamin C, a vital nutrient for immune health.

Cinnamon and Clove: Cinnamon and clove lend a comforting, aromatic depth while offering antimicrobial properties to help protect your health.

Rosemary and Lemon Balm: Fragrant rosemary and lemon balm introduce a subtle herbal complexity and are traditionally used to support overall wellness.