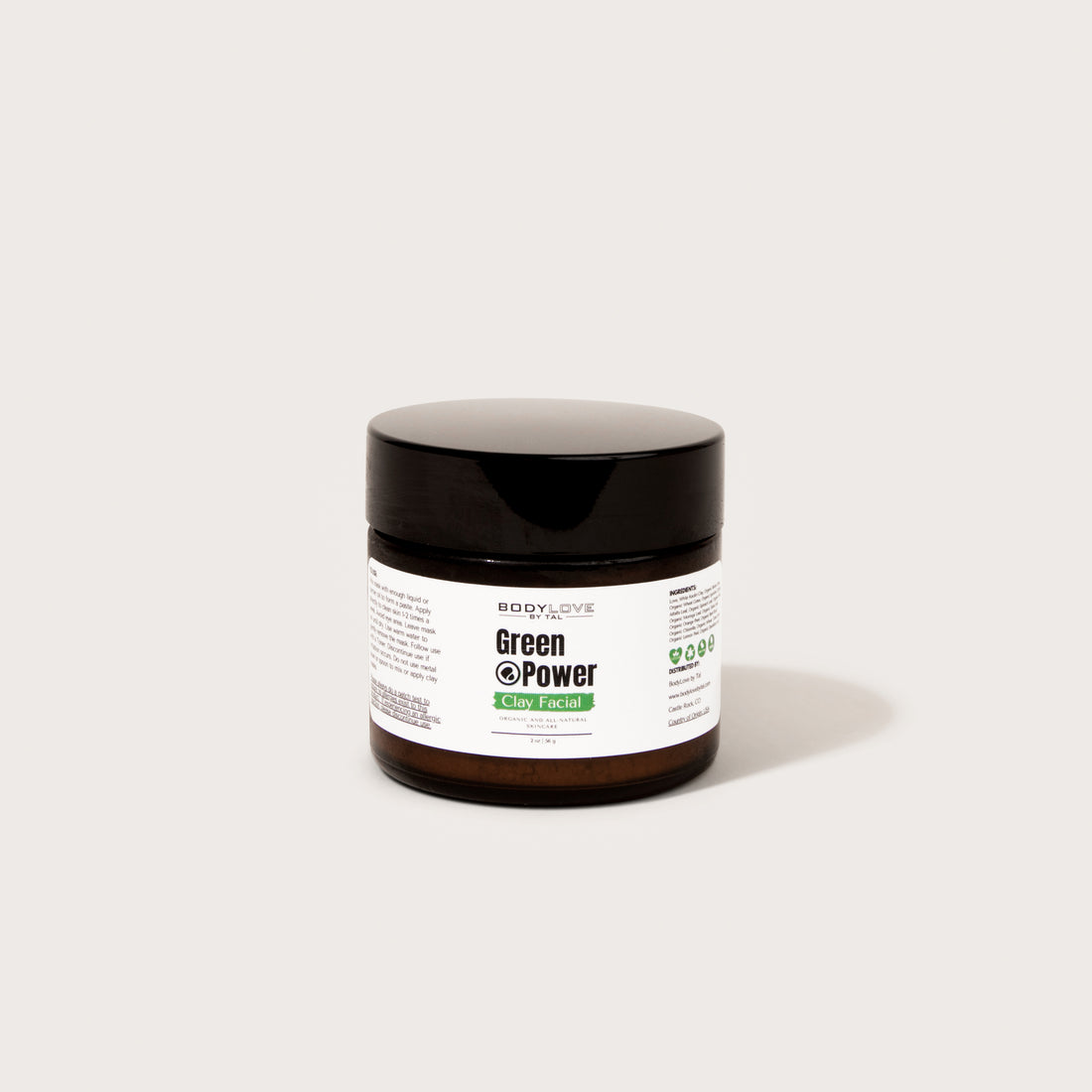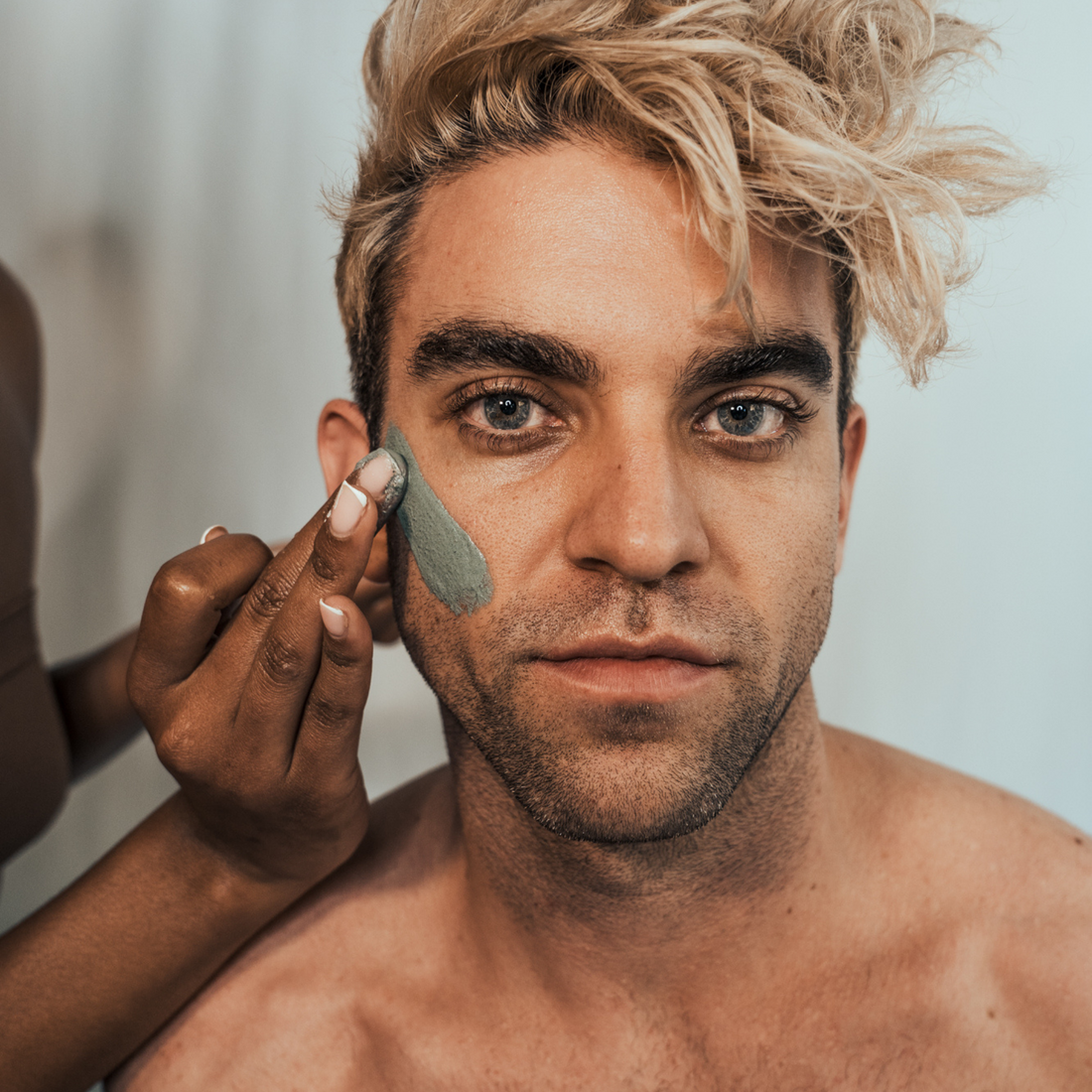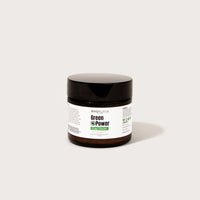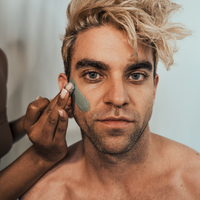 Our Green Power Clay Facial has a synergistic blend of kaolin clay and organic powerful plants that your skin will love! Formulated to draw out impurities to provide the skin with moisture and nutrients that give the skin a youthful and healthy glow. Rich in antioxidants that rejuvenate, revitalize, and protect the skin.
Mix a small amount, about 1/2 tsp with water to make a paste. Gently apply to face, avoiding eye area. Let sit on skin for 8-10 minutes. Rinse thoroughly with water. Follow with toner and face serum. About 20 applications.
Organic barley grass, organic wheat grass, organic spirulina, organic alfalfa leaf, organic spinach leaf, organic kelp, organic moringa leaf, organic dulse leaf, organic orange peel, organic beet root, organic chlorella, organic wheat grass juice, organic lemon peel, and organic dandelion leaf, kaolin clay.
• 2 oz glass jar
• About 20 applications
• Vegan & Cruelty-Free
• Made with 100% Love
For cosmetics and skincare uses, kaolin clay has some important detoxifying and stimulating effects. The clay is a gentle cleanser for any skin type, extracting impurities and absorbing excess oils without causing inflammation or redness. Many people use kaolin clay for acne and for treating breakouts. Kaolin clay has been used for centuries to absorb excess oil from the skin, preventing breakouts before they begin. It's also perfect for helping to restore skin that's been damaged by frequent outbreaks of acne. Some have found that regular use helps to balance their skin's oil production, reducing oily skin symptoms. Kaolin clay becomes a smooth paste when combined with water, and its tiny crystals gently exfoliate and refresh the skin. Since it is so gentle, kaolin clay is a fantastic cleanser and detoxifying treatment for sensitive skin.

With long term use, KAOLIN CLAY can cause your skin to appear more toned and tightened, reducing fine lines and wrinkles. There are also special types of kaolin clays, such as Brazilian red and crude clays that have clinical studies showing extreme improvement in elasticity and firmness.

BARLEY GRASS increases skin vitality and helps keep the glow associated with good health. Barley grass contains chlorophyll, iron and vitamin B, all of which can renew and regenerate cells, which leads to maintaining healthy and youthful skin and hair.

The antioxidants in WHEATGRASS help protect your skin from UV damage and pollution and helps reverse the signs of aging. It also has deep cleansing capabilities and strong antibacterial & healing properties.

Rich in nutrients, vitamins and both fatty and amino acids, SPIRULINA decreases inflammation, tones the skin and encourages cell turnover to promote a more youthful-looking complexion.

ALFALFA contains high levels of antioxidants, like most herbs. Antioxidants fight the environmental factors that can make your hair and skin cells look prematurely aged. This is known as oxidative stress.

You may hate eating SPINACH, but it is a wonderful source of iron, folate, chlorophyll, Vitamin E, magnesium, Vitamin A, fiber, plant protein, and Vitamin C. Due to their antioxidant abilities, Vitamins C, E, and A are especially great for your skin. Spinach contains antioxidants that fight against all types of skin problems.

SEA KELP contains minerals that penetrate the skin and remove toxins. It is mineral and antioxidant rich, and is known to help soften and hydrate dry skin. Not only that, but it also helps your skin retain moisture, keeping it hydrated for longer. It is known to reduce the appearance of breakouts.

MORINGA LEAF powder is used topically on the face to prevent wrinkles and free radical damage to the skin. Moringa may help firm up your facial skin and also help reduce wrinkles and blemishes, making you look younger. Thanks to a lot of vitamins and minerals found in this plant, dulse can help to tighten and nourish, together with giving you a smooth supple skin.

ORANGE PEEL helps unclog pores and reduces blackheads. It reduces pigmentation, acne, marks, and scars on the face. It helps even and lightens the skin tone.

BEETROOT acts a great blood purifier, which is key in keeping your skin glowing and healthy. Beetroots are also rich in Vitamin C which helps in clearing blemishes and evens out your skin tone while giving it a natural glow. Beetroots are a unique source of betalains – a type of phytonutrient.

CHLORELLA is loaded with B vitamins, magnesium and zinc, which help calm skin inflammation and promote healthy functioning. Topical application of vitamins can provide the skin with benefits that you cannot obtain even by consuming high concentrations by mouth.

LEMON PEEL helps in preventing and fighting skin problems such as wrinkles, acne, pigmentation and dark spots. The free radicals play a very important role in this process. These are also rich in antioxidants which tend to detoxify the skin to a very great extent.

What makes DANDELION amazing for the skin is its ability to detoxify. When the skin is detoxified, the pores stay clearer and the complexion has a chance to heal.Dandelion is a great herb to use for acne prone, combination and sensitive skin types, including eczema.