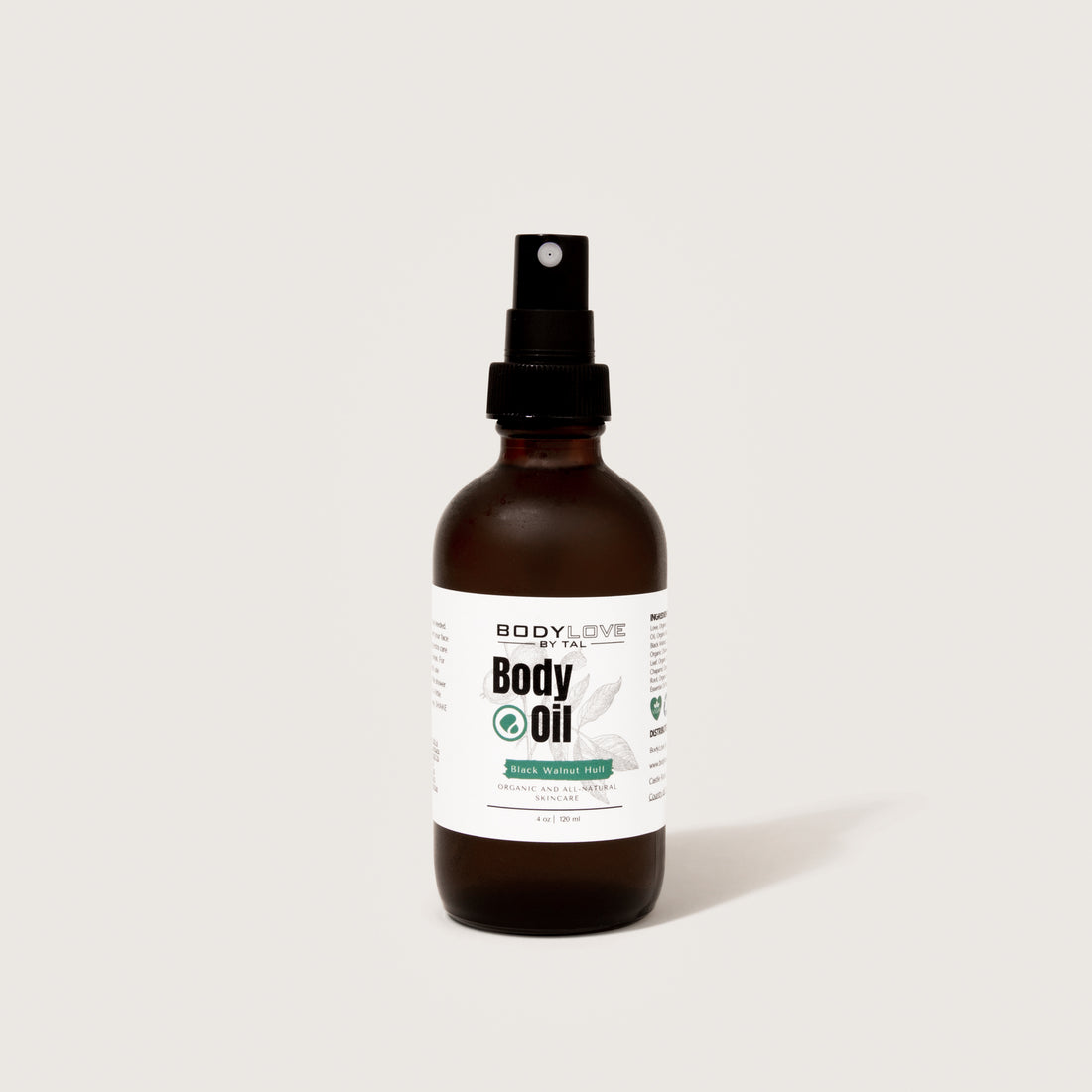 Face & Body Oil | Skintox | 3 in 1
3 in 1! The Skintox Body + Face Oil can be used as: Cleanser, Serum and Body Oil!
Give yourself or a loved one a calming massage after a long day with our ultra-luxurious Skintox Face + Body Oil! Formulated to glide smoothly while nourishing your skin with beneficial vitamins and minerals. Excellent for sensitive skin and/or dry skin.
When doing a parasite cleanse, our bodies can experience die-off symptoms which can cause nasty reactions like acne, rashes, itchiness, skin sores, and eczema. Tackle these reactions naturally with our ParaSoothe Face + Body Oil - specifically created help soothe these die-off symptoms externally. The herbs used in this Oil are anti-microbial, anti-bacterial, anti-fungal, and best of all - all natural!
Note: We recommend starting with the ParaSoothe Kit and ordering single products as you run out. The products work together in unison!
Apply directly to skin or use in the shower or bath. Do not apply to broken or irritated skin or areas affected by rashes. If skin sensitivity occurs, discontinue use. WARNING: For external use only.
Love, Organic Jojoba Oil, Grapeseed Oil, Organic Raspberry Oil, Organic Black Walnut, Organic Calendula, Organic Chickweed, Organic Comfrey, Organic Chaparral, Organic Oregon Grape Root, Organic Clove, Organic Essential Oil Blend.
• 4 oz. glass bottle
• Spray nozzle for easy application
• Vegan & Cruelty-Free
• Made with 100% Love