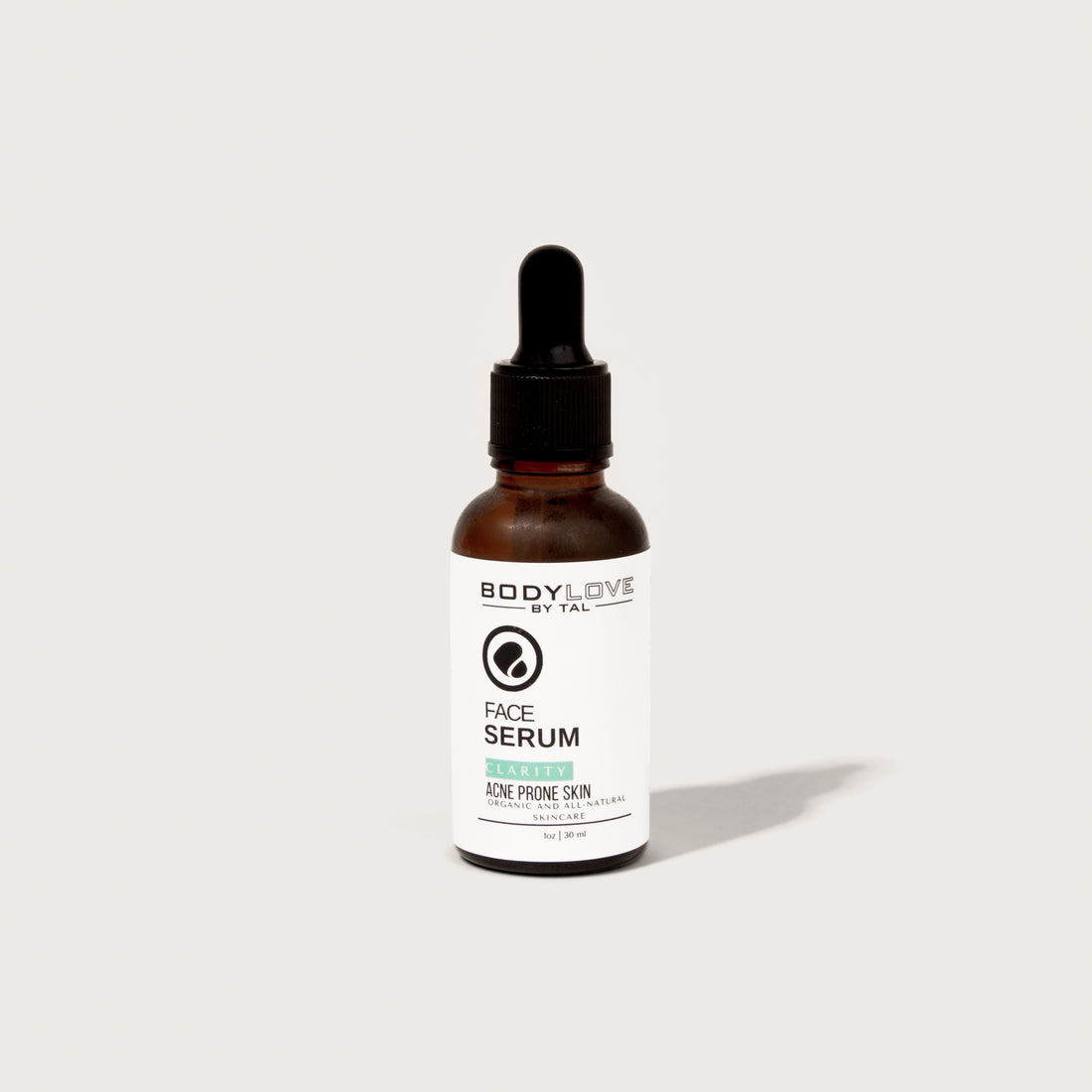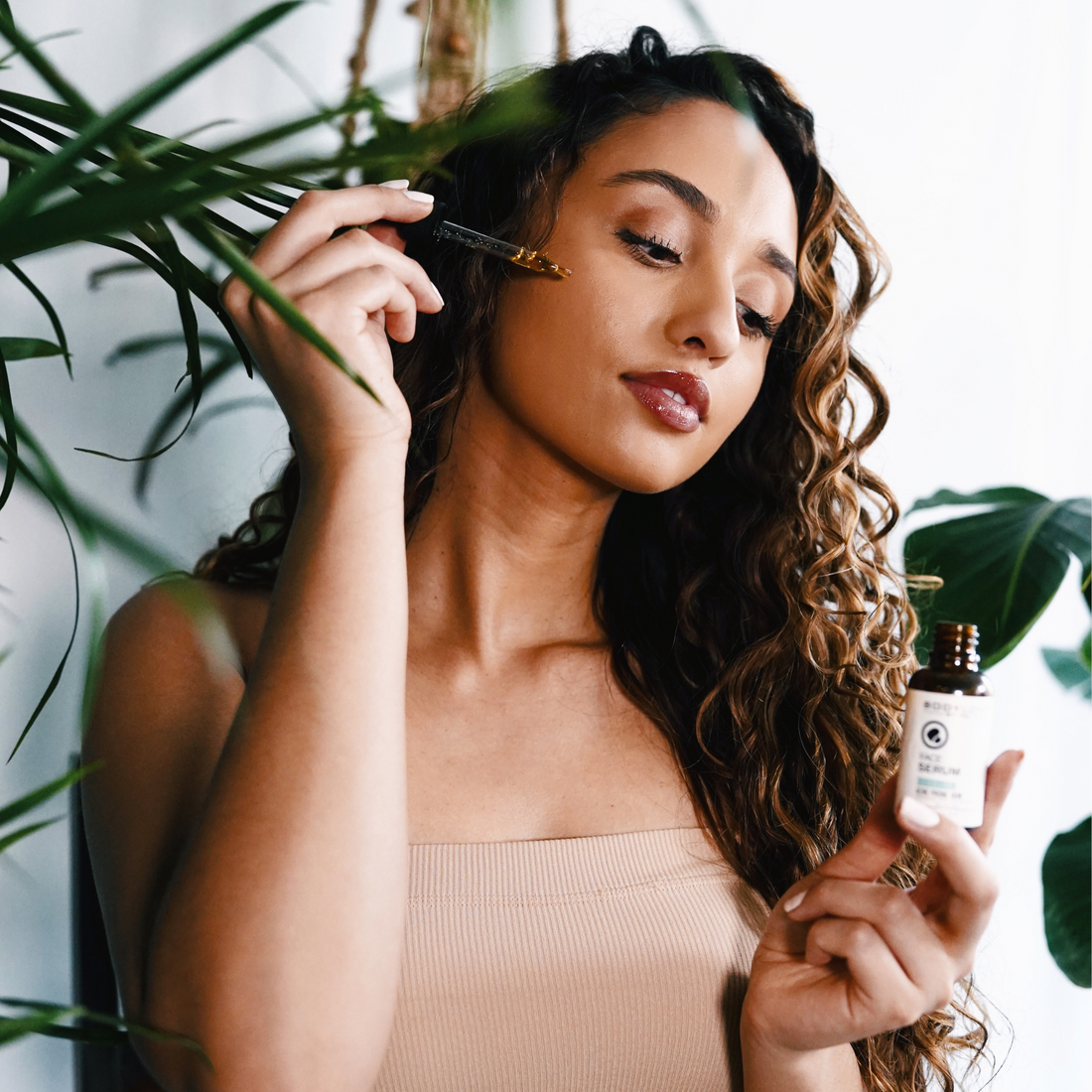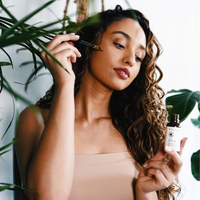 Clarity Face Serum | Acne Prone
Our Clarity Clary Sage Face Serum contains linalyl acetate (a phytochemical found in Clary Sage) which works to reduce inflammation and prevents acne scarring while balancing and regulating the oil production of the skin, which can help future acne from forming with regular use. Packed with antibacterial properties, our face serum is a great choice in preventing breakouts from spreading.
The Clarity Face Serum brightens and clarifies the skin while reducing the appearance of wrinkles, fine lines, dark spots, and skin discolorations, restoring the overall luster of the skin.
First time trying this product? We recommend getting this as part of the Clarity Face System!
Apply a few drops on cleansed face morning and evening. It replaces moisturizing creams and SPF can be applied on top of it. Just give the serum a few minutes to sink in.
Love, Organic Jojoba Oil, Organic Grapeseed Oil, Organic Pomegranate Oil, Organic Rosehip Oil, Organic Raspberry Oil, Organic Tamanu Oil, Organic Sea Buckthorn Oil, Organic Essential Oils of Lavender, Tea Tree, Rosemary, Myrrh, Clary Sage, Geranium, Clove, Thyme, Peppermint
• Primary ingredient: Clary Sage
• 1 oz. glass bottle with dropper
• Vegan & Cruelty-Free
• Made with 100% Love